If you are on shoe-string budget and need to learn new skills to successfully self-publish know that podcasts for authors are a wonderful free resource.  Author Like  a Boss, created by Ella Barnard just debuted, but has a high potential for making the top 5. A new 60-minute episode will come out every week. Find out the story behind the new kid in town, what are the main takeaways, and what you need to do to become a guest from Ella Barnard herself.
What's the story behind your podcast? What started you to… start it?
I've always loved books! When I was a child they were my escape from a somewhat troubled childhood. As I got older they became my go to place for inspiration. Romances had me believing in love, urban fantasy had me wanting to be a badass babe, and business and self-help books had me exploring ways to share my gifts with the world. 
Turns out my gift is inspiring people to be their best selves, and who better to inspire than the people that kept me sane all these years – authors!!! I also believe that people expressing their best selves – love, creativity, joy, generosity, freedom – will transform the world. I want to be a part of the transformation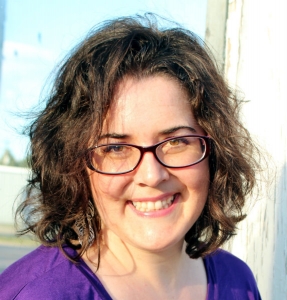 What is different about your podcast compared to the others already existing in the market?
I've asked thousands of indie authors what their biggest challenges are around writing and marketing their books. Based on those responses, I've designed the podcast to supply solutions to those challenges. It's also different because it's got… well, me. 🙂 I've been told I'm quite bubbly, happy, and smiley and I'm okay with owning that. Yep, it's true. So if you're an author who wants to know the specific writing, marketing, and mindset steps to reach your author dream AND end each episode feeling energized and ready to start authoring, Author Like a Boss is the place to hang out.
What do you enjoy most about creating a podcast?
I LOVE talking with other book lovers!!!! Seriously, talk about every person I talk to being a new BFF. It's also incredibly inspiring to be talking to so many people who are consistently taking action, creating from their imagination, and generously sharing their information with other authors.
What is the most challenging part for you? How about the most rewarding one?
The challenge is everything around the podcast – the tech, the art, making sure the show notes are available. But that will get easier as I create processes. The most rewarding is knowing the authors that I'm going to help and the books I'll get to read when they publish!!!!!!
What type of authors should listen to your podcast?
Author Like a Boss is best for indie authors who have written multiple books but are having trouble with the marketing, people who "always wanted to be a writer" and are ready to make the commitment, writers who don't jive with the "Crushing it!" mentality, and want to embrace a more cooperative and inclusive style of writing and marketing.
What kind of guests are you looking for? Who would make a perfect guest for you?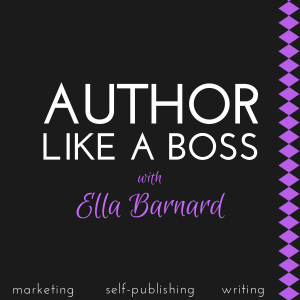 Author Like a Boss is looking for guests who are making at least $1,000 per month with their books. We are also interested in interviewing experts around authoring for example successful book cover designers, editors, coaches, etc.

Do you accept guest pitches from authors and if yes, how can they reach you?
Yes, if you are interested in being interviewed, please fill out the contact form on our website. 
Do you have any recommendations for authors who want to be accepted as guests on a podcast?
If you want to be a guest on a podcast, you have to do something worth being interviewed for. Author Like a Boss isn't about the books, it's about the writing, marketing, and mindset processes that create a successful author. The BEST thing for podcasts are stories that illustrate your points. As authors, you know people love stories. If you can use parables or anecdotes when you are being interviewed, that's awesome. Also, be willing to be vulnerable and share more than feels comfortable. Heart responds to heart. Share your heart.
Comments
comments