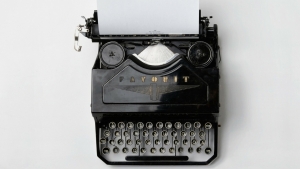 The right word in the right sentence can make all the difference between a great book and one the readers will abandon after a few pages If you feel there's room for improvement in your book's style and plot development or words don't quite flow, copyediting is what you need.
This is a must, particularly for non-fiction. There are different levels of copyediting. It is much more comprehensive and may involve restructuring of sentences and/or paragraphs where needed for better flow. It may only be a matter of rewording, or in some cases may require eliminating unnecessary content or expanding on some content to add clarity. It may also require moving some content around, as well as checking it for accuracy.
Jamie Lyn Sands, who will edit your manuscript also reviews, evaluates, and assists in writing and editing manuscripts that authors send to Neale Donald Walsch, world renowned author of the series, Conversations with God.
What you get
– a professionally edited version of your manuscript that readers will love
Requirements:
– provide an unformatted Word document
What other authors say:
Jami goes above and beyond the call of duty. She is very conscientious and thorough with editing and takes the writer to the next level. We worked many hours together; Jami empowered me and saw my project through. She is a breath of fresh air, very accountable, authentic, and transparent; a pearl in today's world. I trust and highly recommend her work. She is so willing to go the extra mile and it shows.
~ Laurie Moon Boggs,
Author of, Hitting Fear Head On
Boise, Idaho USA
"If you are seeking an honest, effective and conscientious professional who is proficient in editing, ghostwriting, and helping authors self-publish their books, Jamie Lynn Sands is experienced with both fiction and nonfiction. I highly recommend her services.
~ Susan Milligan
Author of, BE-ing Spiritually Intelligent
Sedona, Arizona USA
Comments
comments