Book promotion sites are a great way to get your books in front of new readers, especially when launching them. However, blindly submitting your book to every promo site you find can be time-consuming and costly. The sad truth is, not all book promo sites are made equal–some work better than others. 

In this article, we'll go over six of my favorite book promotion sites that will get you results!
Freebooksy
What if you could get your book in front of over 470,000 hungry readers? Well, Freebooksy offers that promise to authors like you. 
If you're running a free book promotion, you should definitely consider Freebooksy. Like many promo sites, Freebooksy only works with books that are listed as free. When you sign up to get your book promoted with Freebooksy, you'll get the following:
A Homepage Feature: Your book will be featured on the homepage with links to read your book on the major retailers. You'll also get a short book description on the homepage that gives potential readers insight into your book. 
Featured in The Daily Email: Freebooksy has a bunch of email lists dedicated to a range of genres. Your book will be sent out to relevant readers who are more likely to download your book.
Promotion to over 245,000 Facebook fans: All freebies are posted to the site's Facebook page, which is a great way to expand the reach and get a few social shares.
Freebooksy can get you amazing results with your promotions. It's even used by major publishing houses like HarperCollins, Harlequin, and Penguin Random House.

As far as pricing goes, Freebooksy's prices are on a sliding scale, depending on the genre you're promoting. The genres with the biggest email lists are more expensive than smaller lists.

Personally, I think Freebooksy is definitely worth the price. There are plenty of options to choose from, including a package for promoting an entire series, and a partner site called Bargain Booksy for promoting paid books.
eReader News Today
Another amazing book promo site is eReader News Today. The site has a large dedicated readership and an engaged email list that'll get your book in the hands of your ideal reader. 
You'll get your book sent out to a list of hungry readers, and you'll also get a feature on the eReader News Today website, which is pretty cool.

Like all other book promo sites, eReader News Today does have a few criteria that are non-negotiables:
Your book must be available on Amazon.com. 
Your book must be free or on sale. Although, if your book has a year-long $0.99 price, you can use the site at any time
Your book must be at least 125 pages, the only exceptions are cookbooks and children's books.
You can't promote the same book multiple times in a ninety-day period. You can, however, promote different books in that time period.
The site also has a range of other criteria that authors should meet when applying for a promotion:
Make sure your book has a professional-looking cover.
Ensure your book is professionally edited.
Know that while there isn't a minimum review count, your reviews will be looked at to see how your book has been received.
eReader News Today won't publish any adult or offensive materials on their site.
I love how straightforward the site is with accepting submissions. If you're paying for your book to be promoted, you don't want it to be with a bunch of other unprofessional-looking books. 
In a similar way to Freebooksy, eReader News Today offers a price range depending on your book genre and the cost of your book.

Robin Reads
Robin Reads is one of my favorite book promo sites, and they have a lot of helpful information for authors looking to promote on the site. With over 190,000 readers, Robin Reads is always looking for free and heavily-discounted books to promote. 
In a similar way to the promo sites listed above, Robin Reads has some criteria when approving book applications to ensure quality for their readers and the best results for authors:
The book needs to be free or at $0.99. Like any book promo site, Robin Reads' email lists are full of readers who are after a bargain.
Your book needs to be formatted correctly and should not have errors.
You need to offer full books and not short-stories.
One thing I absolutely love about Robin Reads is they keep (and disclose) their average download numbers.

Source: Robin Reads

As you can see, on average you'll get over 1200 downloads for a mystery book–that's pretty incredible. Each genre has a different-sized list, so that explains the fluctuation in download numbers. For paid books, there is a similar pattern. Notice though, the average for sales is substantially lower than free downloads.

For pricing, there are fewer options to choose from, but that isn't necessarily a bad thing. Keep in mind that the 'featured' section means you'll be included in every category. 
Regardless, I'm confident you'll find that Robin Reads is well worth the price.
Bookdealio
Bookdealio is another option for book promotion sites and has a strong total list of over 217,000 readers. Bookdealio has a super-sleek display, which is an improvement on a lot of old-school book promo sites that look a tad dated.

Like all the other book promo sites, Bookdealio subscribers are looking for free and heavily discounted books. Only promote your book if you're offering a special promotion. Another differentiating factor with Bookdealio is the variation in promotion lengths on offer.

For example, you can run a one-day promotion for around $70-$100 depending on the category of your book. But, you can run a five-day campaign to a larger list for around the $250 mark. There are also a few spots to promote a full-priced book for a two-week time slot, but as you can imagine, those opportunities sell out fast.

I do like the idea of a five-day campaign, especially if you're a Kindle Select author. Getting a solid stream of clicks, reads and reviews should give your book a boost from Amazon's algorithm compared to a massive 24-hour spike in interest followed by a lull.
Bookbub
If book promotion sites were a video-game, Bookbub would be the final boss. Easily the biggest book promotion site out there, Bookbub has millions of readers! Some of the biggest self-publishers are using the platform, with bestselling author and the man behind Self Publishing Formula, Mark Dawson offering a great testimonial.

While Bookbub has an incredible ROI and is the best book promotion platform out there, it's notoriously hard to get accepted. It takes some authors over ten attempts to get their book accepted to the site, and some never get approved! The Write Life wrote a post about getting accepted into Bookbub that you should check out. 

Bear in mind, Bookbub Featured Deal promotions are pretty costly–depending on your genre, they can cost between $198 for an international deal to over $800 for one in the US. However, many authors earn their money back in no time.

Now, if you do get accepted to Bookbub, it is wise to consolidate your promo dates with other book promotion sites. Bookbub will do a lot of the heavy lifting, but make the most out of the opportunity with a full-blown sales push. 
If you're unfamiliar with Bookbub and want to check it out for yourself, there are a range of free tools you can use to get started. 
Final Thoughts
While some book promotion sites can be a waste of time, choosing the right site will move the needle. Check out the promo sites in this list to up the sales of your books and attract new readers into your community. I'm rooting for you.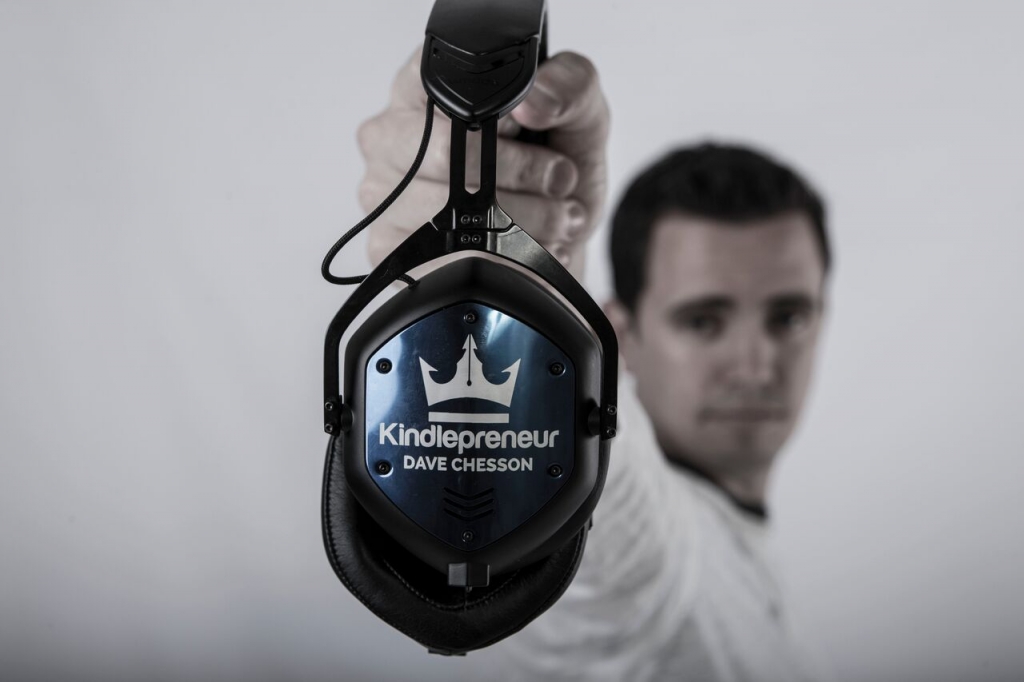 About the author: This is a guest post by Dave Chesson. He  teaches authors advanced book marketing tactics at Kindlepreneur.com. His most recent project is the Book Marketing Show, Dave's contribution to the world of publishing podcasts. He is also the creator of the leading Kindle research and advertising software, KDP Rocket.
Comments
comments