All The Books 2017 is the newest member of the writers' conferences and events family. It is scheduled for September 2, from 10 am to 5pm, in Houston, Texas, and open to all the genres, authors, and books.
ALB2017

appears to be a great opportunity for showcasing your books and networking.

More than twenty authors have already registered for the event. There are still some spots left, but they fill in fast. You can get a full table (8ft) for $150.00 or share it with an author-friend for $75.00. The fee also includes access for one guest. As an attendee, you will also get access to a closed support Facebook group.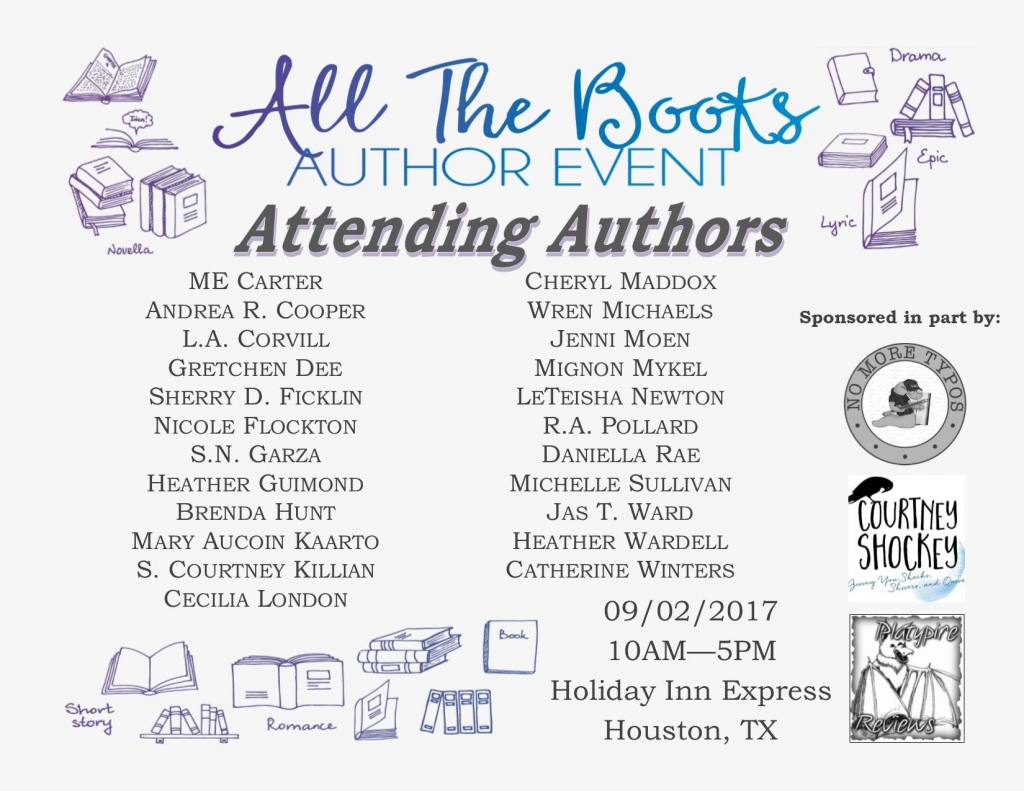 The event is founded by Courtney Shockey, a writer in several genres and Gabby, a freelance editor. Both of them are avid readers and passionate about helping authors reach wider audiences. You can contact them at (832) 704-3227 or allthebooksevent@gmail.com if you have any questions and stay up to date with the news about the event on its official Facebook page.
Comments
comments