I have been an immigrant in America since 2001. I walked through San Francisco airport on a cold July evening in 2001. Exactly a month later, the September 11th attacks on the World Trade Center happened and everything changed. I was too new in America to know how much that day changed the world for immigrants and refugees. I read stories of Sikh men being targeted in hate crimes. I heard Muslim bodies in my college being racially profiled and threatened. Each of those moments affected me on a personal level.
Subconsciously, America Deconstructed probably began brewing in my head as I heard those stories unfold. I wished people knew every turban wearing person was not Afghan and every Muslim was not a threat to people.
The next profound impact happened soon after the recent elections when cases of racial profiling had been on a rise. I read about a woman whose hijab was pulled by men as she walked to college. She was a student. Our book America Deconstructed had already been written at this point. We were going through the endless maze of querying agents and publishers with no success. While the general response was positive from one and all, no one wanted to take a chance on new authors with a short story collection. Yet, Shaima and I knew the time for our book was now.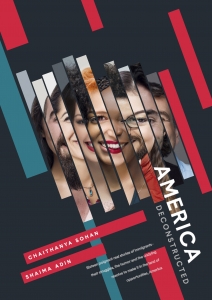 Our book America Deconstructed is a short story collection about immigrants in America. We have interviewed sixteen immigrants from different parts of the world, different religions, colors and creed. They all have one thing in common- they moved homes and countries for a better life. They made America their home. Through this book and this story we have strived to give immigrants a human face beyond their religions.
Please pre-order and support us! Read more about o ur project here.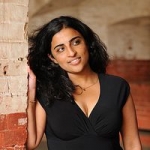 Chaithanya Sohan is an American immigrant born in India who now works an electrical engineer in Silicon Valley. She is the author of this post as well as the initiator of America Deconstructed together with Shaima Adin, an American immigrant born in Afghanistan and a writer. 
If you have a writing project or any news related to self-publishing and want us to feature it in our news section, drop us a line. We'll get back to you in 48 hours.
Comments
comments