Writing a bestselling requires more than talent. It is a science. Elaine Ash, acclaimed author of the Bestseller Metrics,  will share the secrets of building a bestseller Saturday, March 17, at the monthly meeting of the Southern California Writers Association. Her presentation is based on her brand new research on writing top-selling novels.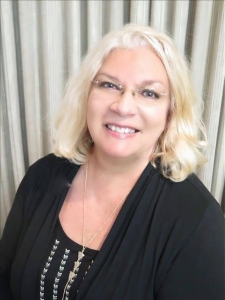 Elaine Ash edits manuscripts of all genres, helping private clients shape manuscripts, acquire agents and land publishing deals. She is the inventor and author of Bestseller Metrics, a system that allows writers to compare their manuscripts-in-progress with popular bestsellers. The system is currently in software development for novelists and the publishing industry.
Starting in 2015, I accidentaly discovered that by isolating and studying the first and last quarters of highly successful novels, amazing similarities were evident. Although there is no fixed number of characters that make up a bestselling novel (what a relief!) the first and last quarters were extremely predictable. A pattern emerged that seemed crucial to how well readers could understand and follow any story," explains Ash.
Under the pen name "Anonymous-9," Elaine Ash is the author of the award-winning Hard Bite crime series published by Down & Out Books.
The event will take place in Fountain Valley, California and it is open to writers who are not members of SCWA yet. You can register here. We promise it will be one of the best writer events you can attend this March in Southern California.
Comments
comments