Digital Book World 2017 in New York opens this year's series of conferences and events for writers and players in the publishing industry. Or should we add self-publishing as well? It's evident that the rise of indie authors can no longer be ignored. The fact that a trade event as prestigious as DGW introduces a track for indie authors this year proves it. 
DBW Indie Author takes place on Thursday, the 19th of January, starting 9 am. As the organizers state on the official website, it will cover the landscape for independent and hybrid authors. To say that this is the first ever conference for the new professional author would be misleading. Let's not forget about the Dublin Writers' Conference in Ireland (founded by Laurence O'Bryan in 2015) or the London Book Fair's numerous talks and workshops for indie authors.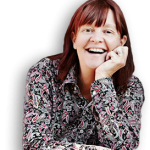 Through events and workshops, DBW Indie Author aims at providing a view of the current indie author landscape – its challenges and opportunities – as well as practical information on how to be better, more professional publishers and  move forward with your publishing goals.  Jane Friedman, Orna Ross – founder of ALLi,  Ashleigh Gardner (Wattpad), Mark Lefebvre (Kobo), Steven Spatz (Bookbaby), Kelly Gallagher (IngramSpark), Data Guy are among the speakers.
The registration fee for the DBW Indie Author is 269$ (if you pay online until January, the 16th) or 299$ on site.
Comments
comments