Book reading and signing, making your own dog treats, surprise guests are a few of the perks that author Robine Nieto will offer at her new book launch event on July 15th, starting 9 am at Pipe & Thimble Bookstore (Lomita, LA area).
Robin Nieto, the Mimi of The Tales From Mema's Garden team, with her son, Logan, will take you from the creatures in the garden to man's best friend. In the first #book in this tail-wagging series, she introduces her own beloved pooches. The Adventures of Duke and Daisy: Daisy Comes Homes discusses the themes of change, additions to the family, and empathy, all through the eyes of her #dog, Duke.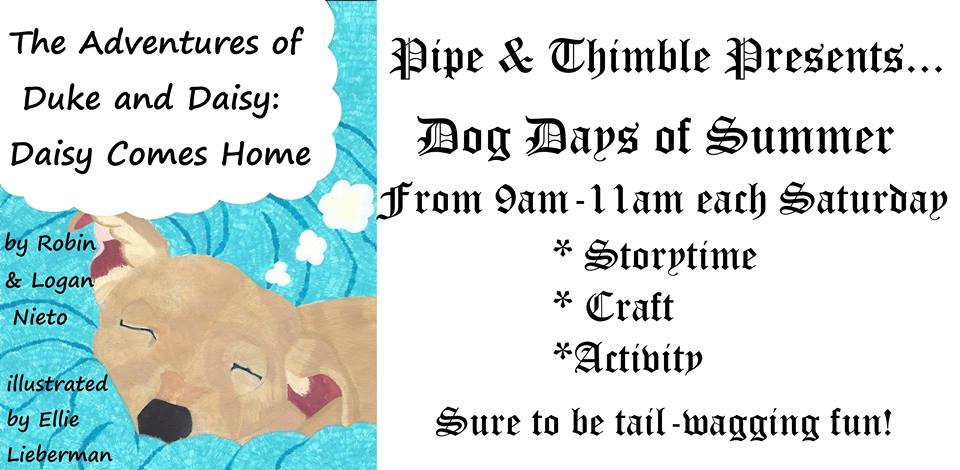 On July 15th, Not only will the author be leading storytime, but there's an also a furry fun craft (making your own dog treats out of sculpey clay), and surprise guests! The raffles available at the Adventures of Duke & Daisy book release and story time will give you have a chance to win items made with love such as  dog stuffed animal, paw print mug hugger, Duke art print, dog notepad set. You'll also get a chance to meet Ellie Lieberman, the illustrator of the book and co-founder of Pipe & Thimble Bookstore and Publishing.
Come, Sit, Stay, and read during a paw-esome Dog Days of Summer!
Comments
comments