Host: Joanna Penn
Topic: interviews, inspiration, and information on writing, publishing options, Internet sales, and promotion – for your book.
Frequency: weekly
Length: up to 60 minutes
Level: intermediate, advanced
Highlights: top guests, friendly tone of voice, up-to-date and well-researched information, full transcript available for each episode
Joanna Penn's "The Creative Penn", launched in 2009, is one of the first podcasts on self-publishing. Envisioning the rise of the self-publishing and podcasting, the British author-entrepreneur started strongly with an episode about tips on promotion from Rachel Bermingham, an author who had already sold over 1 million books by that time.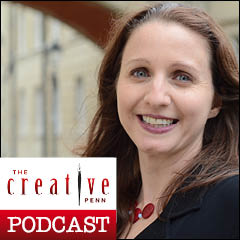 The weekly episodes have two parts that cover various aspects of the self-publishing process, from marketing to the writing craft, from audio books to productivity. The first part of the show may resemble the letters to the editor column in a newspaper but wait until you get to the next. Joanna Penn interviews successful authors, editors, publishers, and experts such as Jane Friedman, C.J. Lyons, Mark Dawson, Mark Coker, Orna Ross. There is no exaggeration in saying that many of the people on the who is who in self-publishing list have been on The Creative Penn podcast.
In terms of sound quality and content, the podcast equals professional radio shows. Joanna's lively and joyful style makes it even more enjoyable. The Creative Penn is the kind of podcast that will give you that infusion of optimism and information that you need to stay on track.
Listen to the podcast here.
Comments
comments