This April is packed with action for the writers. Whether you live in Southern California or not, you can't afford to miss these writers festivals if you plan on becoming a full-time author. They will give you the knowledge, motivation, and inspiration you need to step up your game and have a breakthrough. Here they are in chronological order.
LITERARY ORANGE
Date: April 6, 2019
Venue: Newport Beach Marriott
Admission: PAID
Literary Orange is Orange County's premier literary event aimed at uniting authors, readers, and libraries in a celebration of literature. The morning panels and autograph sessions cover different genres from food, memoir, and mystery to poetry, sci-fi, and suspense.  The lunch break is followed by a final panel and second keynote address.
Martha Hall Kelly,  the New York Times bestselling author of Lilac Girls and Tara Conklin, author of the novel The House Girl, a New York Times bestseller, #1 IndieNext pick, and Target book club pick will delight the audience as keynote speakers. Among the presenting authors are Gregg Hurwitz, Kate Quinn, Jennifer Wolfe, Jessica Knoll, Wade Rose. To see the full list, please click here.
The panels focus on the writing craft in various genres: memoir, historical fiction,  non-fiction.
______________________________________________________________________
SAN DIEGO WRITERS FESTIVAL
Date: April 13, 2019
Venue: San Diego Public Library
Admission: FREE
If meeting Piper Kerman, the acclaimed author of the bestselling memoir Orange Is the New Black,  is on your 2019  wish-list, consider it granted. The author is headlining San Diego Writers Festival first edition. Kerman's book and the subsequent smash Netflix show pioneered the way we tell stories in the traditional print world as well as in the new age of streaming entertainment. Kerman will give a keynote speech and Q & A as well as an onstage interview with award-winning playwright Marni Freedman about Kerman's legendary book, her memoir teaching, and her work for prison education reform.
Founded by Marni Freedman and Jennifer Thompson, the festival has a lot to offer including daytime and evening, author book signings and talkbacks,  poetry, spoken word and music performances,  workshops on the craft and business of writing, writing sessions, and the 10-Minutes-Pitch- Fest.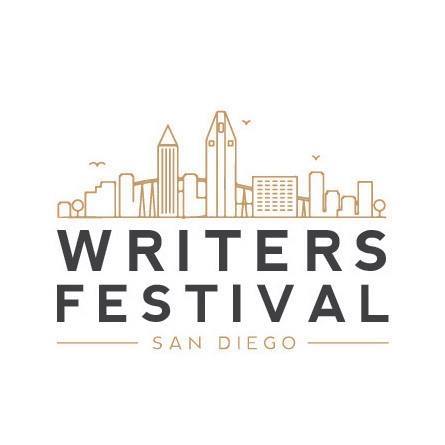 Demetra Brodsky, Marcie Colleen, Jonathan Maberry, Sally Pla, and Henry Herz will discuss how their writing careers led to traditional publication of picture books, chapter books, and middle grade and young adult novels on The Children's (Picture Book Through Young Adult) Author Panel — The Path to Publication. 
There is also a call for submissions for San Diego County-based writers ages 6-18. The best stories, poems, and essays will be recognized at the San Diego Writers Festival and rewarded with cash prizes.  More details, here.
There The San Diego Writers Festival is a community-based event designed to celebrate the power of writing and storytelling. It involves a day where the many talented writers, writing groups, organizations, and support groups gather to celebrate and showcase their work in San Diego. The event celebrates the spirit of storytelling and how it inspires people from all backgrounds, of all races, ages, and abilities.
____________________________________________________________________
LA FESTIVAL OF BOOKS
Date: April 13-14, 2019
Venue: USC, Los Angeles
Admission: FREE
Over 150,000 people attend the Festival each year, which features more than a hundred ticketed author events, children's storytelling, poetry readings, book signings and more.  After taking the pulse of the event in 2017 and 2018, we can say that if you are serious about your writing career, you can't afford to miss it.
It's not only about the exposure you get as an author if you decide to do a book signing but also about networking and keeping up to date with the trends in the industry. In the booths located in the heart in the campus, you will find authors, keep people from writers' associations, editors, journalists, self-publishing services providers, small presses, and many other professionals from the publishing industry. You will have the opportunity to observe what readers are looking for, how they interact with the authors and their books. The live music concerts, art performances, and keynote presentations are a bonus that makes the Festival even more enjoyable and inspirational. Hopefully, at the end of the event, you'll have a full list of new contacts, tons of fresh ideas for your book marketing, and a rock-solid motivation to succeed.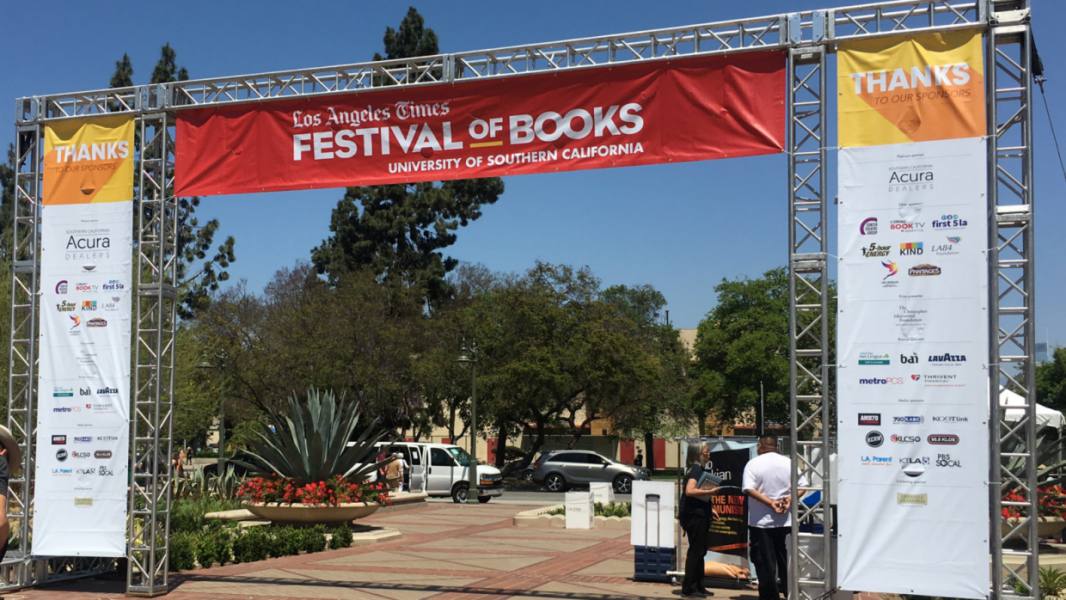 Comments
comments