What do all the bestselling authors have in common? They are KNOWABLE, TRUSTABLE, LIKEABLE. Or, to put it other words, BESTSELLING AUTHORS HAVE A STRONG AUTHOR BRAND.
Do you want to become a bestselling author? Reach millions of readers around the world? Now you know the secret!
If you are in the self-publishing business for the long run, it is mandatory for you to build a POWER AUTHOR BRAND.
A POWER AUTHOR BRAND allows you to stand out from the crowd, build a large following, sell more books at a higher price.
A POWER AUTHOR BRAND is the best foundation you can build for your book marketing.
A POWER AUTHOR BRAND NEEDS TO TELL A STORY (same as your books).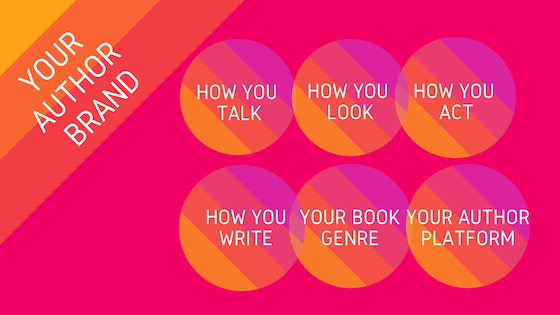 YOUR BRAND IS WHAT OTHER PEOPLE SAY ABOUT YOU WHEN YOU ARE NOT IN THE ROOM. JEFF BEZOS
Our team led by A.G. Billig, the creator of the successful online course POWER BRANDING FOR AUTHORS, is happy to assist you in building your power author brand.
Here is what we will do for you:
Research (we'll interview you, and we'll look into what your competitors are doing)

Create your author positioning concept

Create your author elevator pitch

Create your book elevator pitch

Write your author bio, short and long version

Indentify your key messages

Identify your mission and write your mission statement

Identify and formulate your main talking points (to be used both in traditional and social media)

Styling guide (for your public appearances, headshot, photo sessions)

Author platform recommendation (website structure, feel and look, recommended social media channels)
BONUS
One interview with you published in the Authors On The Rise section  of our website

2 x 30-minute Zoom coaching session
Order your POWER AUTHOR BRAND now for $949!
ORDER FORM
Comments
comments