Bestselling authors have unique author brands, which make them trustable, knowable, likable.
If you're dedicated to leaving a legacy as a writer and become a successful full-time author career, you need a professional author brand. We're here to understand who you are, what you stand for as an author, and design your power author brand.
A POWER AUTHOR BRAND allows you to stand out from the crowd, build a large following, sell more books at a higher price. It is the foundation you need for a successful book marketing strategy.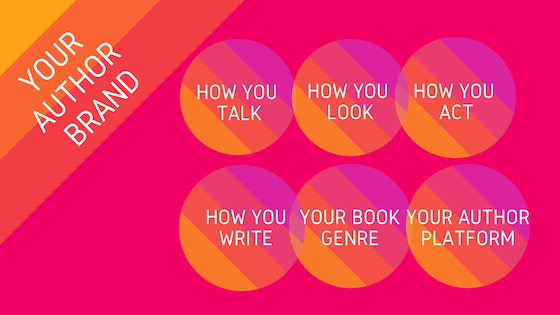 YOUR BRAND IS WHAT OTHER PEOPLE SAY ABOUT YOU WHEN YOU ARE NOT IN THE ROOM. JEFF BEZOS
⚙︎⚙︎⚙︎
Deliverables:

+ Two 60-minute coaching sessions where we help you get clear about your mission, vision, goals, and personality as a writer.
+ A Brand Bible — a PDF document that will include:
Your brand promise statement,
Your brand tag line,
Your brand differentiators
Instructions for your visual identity
Your personal style guide
And more…
+ Your author bio (long, medium, short)

+ Your media talking points
+ Visual assets:
Author logo
Social media covers
And more…
BONUS:
+ One interview with you published on our website
+ One review session
⚙︎⚙︎⚙︎
How does it work?

After you place the order, we will schedule our first coaching session and will start collecting the information and materials we need to create your author brand. We will provide weekly updates on our progress and integrate your feedback into our work. Upon project completion, the recordings of the coaching and review sessions will be submitted to you together with the Brand Bible and the visual assets for your further reference.

⚙︎⚙︎⚙︎
Let's know each other first!

Book a 20-minute introduction call with A.G. Billig, your author brand specialist.
I'm ready to order now! I need my Power Author Brand asap!

Author Branding Services
$2,999.00
Buy now
Comments
comments