ONLINE COURSE
BECOME A BETTER WRITER, STAY HEALTHY, AND THRIVE
You've been putting words on paper relentlessly until you experienced burnout. Or maybe you want to be an author, but writer's block makes you stare, helpless, at a blank page. In both scenarios, stress robs you of your innate creativity and the joy of pursuing your passion.
You can turn things around in only four weeks from the comfort of your own home.
This online course will help you thrive as an author and enjoy the process of writing. It will empower you to become a better writer and give you the tools to stay healthy and always be connected to your muse.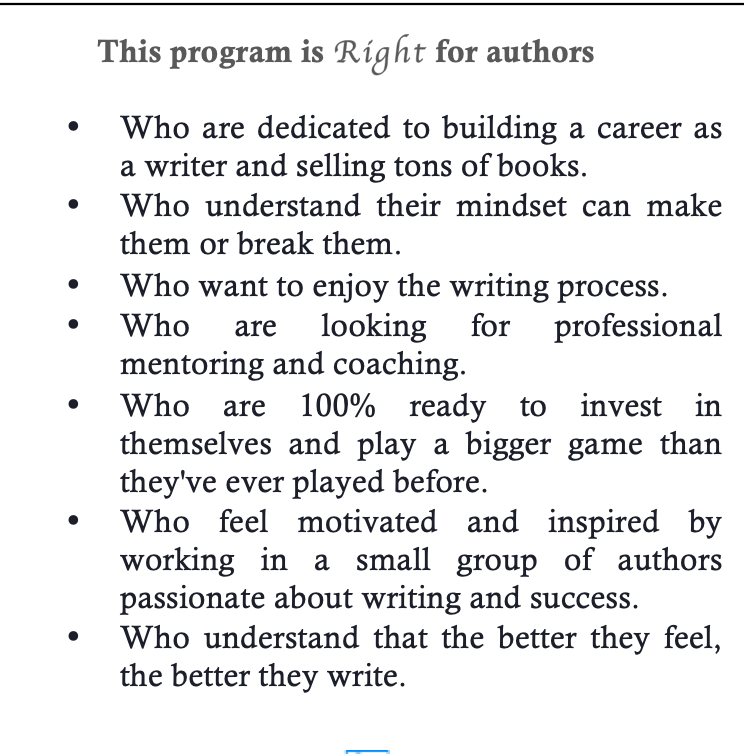 What's included?
Four video training sessions
List of mindfulness resources
Exclusive access to the dedicated private Facebook group for the duration of the training and another EXTRA 30 days! 
What do you need to participate?
Internet connection
Laptop/computer
Passion for writing
Willingness to succeed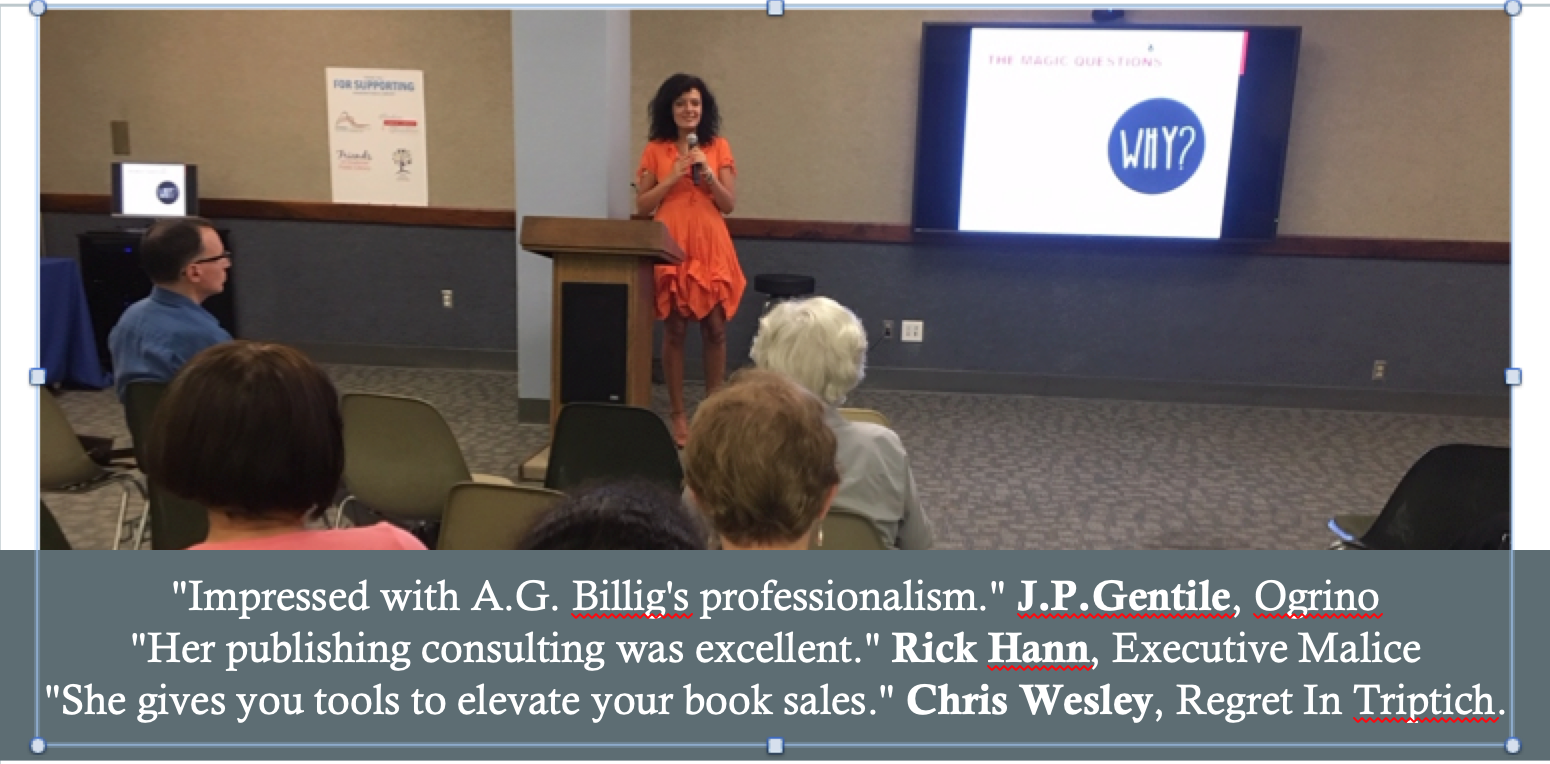 Meet Your Coach
A.G. Billig, best-selling author, self-publishing and book marketing expert, will walk you through the process of stressing less and writing more.
Her unique coaching style combines her ten-year expertise as a PR consultant, radio and TV host with the lessons she's learned as a traditionally and self-published author, a thorough knowledge of the publishing industry, and her spiritual training.
Sign up today for only $199!
Comments
comments