Bella Andre sold over 6 million copies of the books in "The Sullivans" and  "The Morrisons" series.
H.M Ward sold over 10 million copies of the books in "The Ferro Family" series and became a New York Times Bestselling author.
Hugh Howey sold "The Wool Trilogy" to Simon and Shuster for half a million dollars.
Mark Dawson, author of "The John Milton" series got almost a half a million dollars as royalties, from Amazon, in 2015.
What do these authors have in common?
ALL OF THEM ARE SELF-PUBLISHED AUTHORS. IF THEY CAN DO IT YOU CAN DO IT!
Learn How to Write, Market and Turn Your Book into a Movie from 12 of the Award-Winning Authors, Self-Publishing, and Book Marketing Experts in the US.
NOW it's the right time to express your talent, write a bestselling book, and make sure that millions of readers from around the world will fall in love with it.
Here's a Sneak Preview of What You'll Learn When You Claim Your All-Access Pass to Self-Publishing Mastery Summit Online NOW…
Meet the 12 Authors and Experts You'll Be Learning From on Self-Publishing Mastery Summit Online

TWO DAYS PACKED WITH PROVEN AND EASY-TO-IMPLEMENT TACTICS, STRATEGIES, ACTION STEPS
I have brought together 10+ award-winning and bestselling authors, movie producers, editors, and book-marketing experts who are going to share their best-kept secrets on how to be at the top of your game and achieve tremendous success as a best-selling author. Each session provides hands-on information and proven strategies that you can apply right away.
Here Are A Few Of Your Main Takeaways:
How to finally get into the right mindset that will allow you to write, self-publish, and release our first best seller. In order to be successful, you need to get rid of limiting beliefs such as I am not good enough, There's nothing new under the sun, I hate marketing, or Real artists starve.
How to self-publish like a pro. As much as we hate this idea, people judge a book by the cover. Beginner writers have only a few seconds to capture the readers' attention. Therefore, you need to present your book at least as well as traditional publishers do, from cover to text.
How to market your book and become a bestselling author. Recent research proved that visibility is a key factor in achieving success. Readers need to see a book at least five times to purchase it. Pricing and the power of your author brand are also crucial. Bottom line, marketing can make you or break you as an author.
How to build a powerful author brand that not only will help you to attract a loyal following of fans but also inspire them with your stories and experiences. The future belongs to those writers capable of creating for readers a complete experience that extends beyond the limits of the written word.
and
MUCH MORE
The Four Pillars of Successful Self-Publishing
Mindset – Skills – Productivity – Action
Mindset
If you just want to upload your manuscript on Amazon to brag in front of your family and friends about it then this summit is not for you. But if are serious about expressing your talent and full potential and delight people with your books then keep on reading. And know that you need to adopt an entrepreneurial type of mindset. Be as creative in promoting your books as you are in writing them. Set up business objectives and goals. Be open, curious, and up -to-date with the news and trends in the industry.
Skills
Maybe you don't know all about the self-publishing process yet, but you can learn. Books, free webinars, paid courses provide knowledge about everything from the writing craft to publicity and promotion and the business aspects of the process. Even if you will not do it all by yourself you will know what to ask from the people you hire. You will also be able to add to your revenue streams by coaching or teaching seminars related to self-publishing.
Productivity
Whether you are putting out four books a year, or find other ways to engage your readers, you need to stay productive. That's what businesses do: they constantly provide for their clients' needs. You need the same, especially that once readers become fans they will want more and more books from you. Don't disappoint them and once you decide you want to make a living as a full-time author make getting words on the page a priority.
Action
Did you notice the word self in self-publishing? This means that you actually need to handle the publishing process, take action, and transform your idea into reality. Even if you hire people to help you with some of the aspects you still need to coordinate them, measure and evaluate results, make business decisions, network and create authentic relationships with other players in the industry. And, of course, write more books.
Learn How to Write, Market and Turn Your Book into a Movie from 12 of the Award-Winning Authors, Self-Publishing, and Book Marketing Experts in the US.
The Top 3 Reasons Why You Should Absolutely Own
Self-Publishing Mastery Summit Online
1. Save Time and Money. Get Proven Strategies and Tips from Successful Authors and Experts. 
You know what they say: Wise people learn from other people's mistakes, fools by their own. Why go through the ordeal of trial and error when other people already walked the same path and are willing to share their experiences?
The authors and experts I've invited to the Self-Publishing Mastery Summit Online have lived through the exact experiences you will encounter on your self-publishing journey.
2. You can learn from the speakers from the comfort of your home.
Attending live workshops, seminars, and conferences to learn from these successful speakers would cost thousands of dollars, not to mention travel costs.
You can learn from the speakers from the comfort of your own home.
3. Own Incredibly Valuable Presentations and Interviews
Every Speaker on the Summit will Keep You on The Edge of Your Chair, Get You All Excited About the Limitless Possibilities of Self-Publishing,  Inspire and Motivate You!
I'll be interviewing each presenter personally and asking the right questions so that you get all the insights and information you need for succeeding.
PLUS
You Get Access to the Self-Publishing Mastery Private Facebook Group. Build your network, make new friends, meet potential partners just like you and get discounted services related to the self-publishing business.
SCHEDULE
DAY 1
THE INGREDIENTS OF A BESTSELLER
Opening Keynote
Join me for the Opening Keynote presentation on Bestseller Summit Online!
2015 was a turning point in my life. It was in April, at The London Book Fair that authors such as CJ Lyons and Mark Dawson opened my eyes to the power and opportunities of self-publishing. For those who have the talent and the entrepreneurial spirit, there has never been a better time to be a writer. The opportunities are huge for writers, readers, marketers, and graphic artists alike.
Self-publishing is here to stay and grow into a billion-dollar business. You can ride the wave, or you can stay behind. The choice is yours.
In this opening keynote, I will present a synthesis of everything that works from my self-publishing experience, helping other authors self-publish, consulting on writers' conferences in the US and Europe, and interviewing tens of authors and experts.
By the end of this session, you will feel inspired, motivated, and apt to write and launch a bestselling book.
Session 1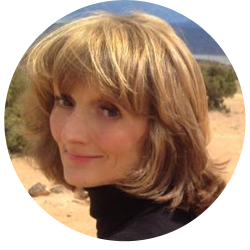 Writing from the Heart with LYNNDA POLLIO.
In this powerful and soulful session, Lynnda Pollio talks about how to write books from your heart, boost your creativity, and enjoy the writing process even when it takes longer than expected.
Find out:
How to overcome the writer's block
How to stay connected with your muse
What is the difference between writing from your heart and writing from your mind
The New-Yorker Lynnda Pollio is probably the most awarded self-published author so far in history. Her debut novel, "Trusting The Currents" won 12 awards for literary excellence and received 76 reviews on Amazon, over 90% of them five-star. Lynnda is an intuitive and empath by birth. A lover of all things green and alive.  She's bounced around in careers, from an advertising executive to the world's first Chief Consciousness Officer. She relates to the word Lightworker.
Session 2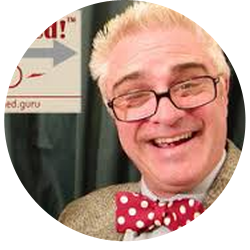 The art of self-publishing: from the first draft to launch with GERALD EVERETT JONES.
In this session, Gerald Everett Jones covers the process of self-publishing, from writing the book to selling it. Over sixty minutes of valuable insights for both fiction and non-fiction authors, that answer some of your most pressing questions:
Talent will get you in the door, but is it enough to make you successful?
What will make you successful: luck, the right book marketing strategy, or both?
How do you write a bestselling book?
How can non-fiction authors use their books to grow their business?
Gerald Everett Jones is the author of more than 25 nonfiction books on business and technical subjects, as well as being an award-winning screenwriter; he is a member of the Writers Guild of America (WGAw), Dramatists Guild, and the Independent Writers of Southern California. He is also the founder and co-host of the popular Get Published! Radio show.
Session 3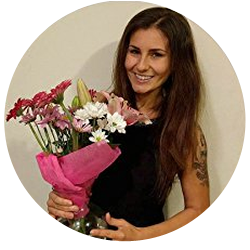 Turn Your Book Into an Amazon Bestseller with ZOE MC KEY.
Getting the Amazon "bestseller" seal isn't about vanity. It is about serving more people, getting more visibility and sales. According to the August 2017 K-lytics report, the estimated sales per day per top 100 Romance title are 484 copies while those of the no.1 bestseller in the same category can amount to over 2000 copies.
Find out:
What promotional tools do you need to use to get a similar result?
What is the right price for a bestselling book?
How do you nail your book launch?
Is there success after a book launch if this fails?
Zoe McKey is one of the newest and brightest stars on Amazon. In only one year, she self-published 12 books, which became bestsellers. She also made it to number 3 on Amazon Author Rank in the business & money category.  Zoe has lived on her own from a young age, which has shaped her sense of tenacity, perseverance, and self-worth. She brings over ten years of practical knowledge in her coaching and books.
Session 4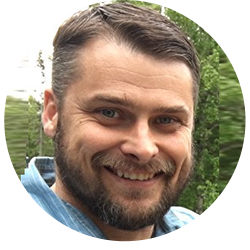 The best-kept secrets of getting Amazon book reviews revealed with JASON B. LADD.
Book reviews are crucial for getting book sales. They represent the social proof that acts like a magnet for new readers. In this powerful session, Jason B. Ladd, creator of the Book Banzai system will give you step by step directions for how to get book reviews on Amazon.
His presentation will show you
Where to find book reviewers and how to approach them
What tools you can use to automate the process and increase your productivity
How to launch your book with 100 reviews from happy readers
Jason B. Ladd is an author and entrepreneur. He is the founder of Boone Shepherd and creator of Indielisters, the largest live online database of book promotions results built by authors. His book One of the Few was awarded as Finalist in the 2016 Next Generation Indie Book Awards and was optioned for film. Book Review Banzai: The Unknown Author's Ultimate Guide to Getting Amazon Reviews launched with an impressive 100 reviews on Amazon.
Session 5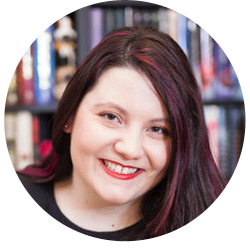 Promote Your Book Into A Bestseller with KATE TILTON.
Forging an authentic and lasting relationship with your readers is crucial to your goal of becoming a bestselling author and making a living as an author. This session will give you the nuts and bolts of connecting with your readers using book promotion tactics.
Find out:
What are the trendiest social media channels right now?
How can you social media channels to your advantage?
What's the right platform for you?
What skills do you need to succeed as a self-published author?
Kate Tilton has been serving authors since 2010. Founder of Kate Tilton's Author Services, LLC, Kate helps authors of all stripes upscale their businesses and connect with readers. Kate has shared her industry knowledge by contributing to The Self-Publisher's Ultimate Resource Guide (2016) and has appeared in Publishers Weekly, Library Journal, RT Book Reviews, Kobo Writing Life and The Book Designer. She has also presented at Book Expo America's Blogger Con and other venues.
You can find Kate on katetilton.com.
SCHEDULE
Day 2 
FROM FIRST DRAFT TO HOLLYWOOD
Session 1
The Secrets of a Cover that Sells with GARY PALMATIER.
Covers do sell books; everybody knows that. But not all covers. This session will reveal to you the key elements of a beautiful book, how do the cover and the book interior need to look like and how you can keep the visual elements consistent yet not boring.
Find out:
What are the main rules you need to follow in book cover design and interior formatting?
What are the most common mistakes authors make when they design their own book cover?
Why and how should you work with a book cover designer?
Gary Palmatier has the answers in this high-impact session. He is one of the most sought-after book designers on the West Coast. He began his career as a freelance designer and illustrator in the Los Angeles advertising market. He started his company, Ideas to Images, in 1977 and soon shifted his focus to book design and production. Gary bought his first Macintosh in 1985 and has remained an Apple enthusiast (and stockholder) ever since.
Session 2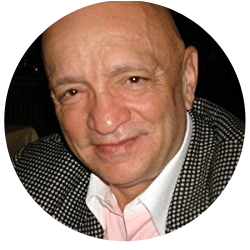 How to Turn Your Book into a Movie with KEN ATCHITY.
Guess what? Hollywood loves books. If you dream your book will become the next "Martian" movie, this session is for you. Ken Atchity knows everything about turning your book into a movie. In fact, there's never been a better time for authors to get on the silver or big screen.
Find out:
What kind of books producers are looking for to turn into movies?
How can you use your author platform to turn your book into a movie?
What kind of book do you need to write to be turned into a movie?
Why book sales matter?
How do you make yourself visible?
How will the book market change in the next ten years?
Ken Atchity is an author, producer, literary manager, professor, and editor. He and his companies have developed books, screenplays, and films for television and theatrical. His clients' books include nearly 20 New York Times bestsellers. His own books include Brae Mackenzie: A Romance of Mythic Identity, The Messiah Matrix, A Writer's Time, Writing Treatments that Sell (with Chi-Li Wong) and Sell Your Story to Hollywood.
Session 3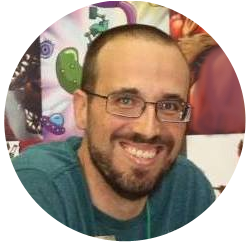 Sell Your Soul: The Business of Self-Publishing with RUSSELL NOHELTY.
Artists don't need to starve and this is not going to happen as long as they are authentic, have the right mindset, love their craft and their audience. When it comes to success, pouring your soul into your creation and being passionate about what you're doing is equally important in handling self-publishing as a business.
In this session, find out:
How you can build a business as a self-published author
Why your book is a product and how you can approach it as such
What triggers book sales
How giving your book away can help you be successful
Russell Nohelty is a writer and entrepreneur, public speaker and self-publishing expert. He is also the publisher of Wannabe Press (www.wannabepress.com), a small press that creates weird books for weird people, and host of The Business of Art podcast (www.thebusinessofart.us), which helps creatives build better businesses.
Session 4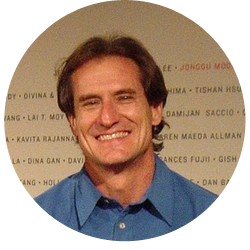 Master the Writing Craft with ROBERT YEHLING.
You have a great idea for a book, but how do you turn into a first draft? In this session, Robert Yehling offers an array of techniques and exercises that will help you keep your creative juices flowing. He also shares powerful insights on how to write good dialogue and use "show don't tell" technique.
And much more:
What to read when you write?
How can you stay consistent when you write across genres?
What connects writers and readers?
What an editor can do for you and how do you choose the right one for you?
Robert Yehling is a multi-genre, multi-subject, hybrid author who publishes both traditionally and through publishing partnerships. He is the Independent Publishers Book Award-winning author of nine books (soon to be 10) and ghostwriter of six others. He is also one of the most sought-after public speakers and book editors on the West Coast. He edited over 100 books. Many of them got traditional publishing deals and won literary awards.
Session 5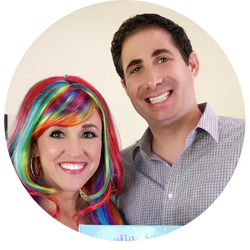 The Secrets of A Successful Book Launch Event with SHERI FINK and DEREK TAYLOR KENT.
In today's crowded book market, the more you stand out among other writers the higher the odds to make it to the bestsellers' list. Not only your book needs to be outstanding but also you need to create a 360 degrees experience around it whether your book is for children or not. This is where your author platform comes in.
In this powerful session, Sheri Fink and Derek Taylor Kent will share with you:
How to create a memorable book launch event
How you can use your author platform to attract ten of thousands of fans
How you can convince museums to sell your books
How you can you use events to build your audience
Sheri Fink is a #1 best-selling author, inspirational speaker, creator of The Whimsical World of Sheri Fink brand. Through her award-winning 'The Whimsical World of Sheri Fink' brand, Sheri creates books, beauty products, music, and live experiences that inspire & delight kids of all ages while planting seeds of self-esteem. Derek Taylor Kent is an author, screenwriter, and performer. His new book series, SCARY SCHOOL (written under penname Derek the Ghost), won an award for "Funniest Chapter Book of 2011" by Children's Literature Network and has become one of the most popular new series for middle readers.
Master the Self-Publishing Game so You Become A Successful Author, Make a Positive Difference in the World, Achieve Your Goals and Dreams.
Meet Your Host:
A.G. Billig is a bestselling published author of fiction and nonfiction books. She is also a radio and TV host, public speaker, PR and communication expert who uses her experience and expertise to help authors become successful.
Andreea has a BA in Languages and Literature (English and French) and a Master's Degree in Public Relations and Communication. For the past ten years, she has presented and produced radio and TV shows and was also involved in building awareness and driving sales for various international brands as a PR expert. She has a client base in both the United States and in Europe.
She also consults to the Greater Los Angeles Writers Society and West Coast Writers Conferences on marketing, brand building, and other related areas.