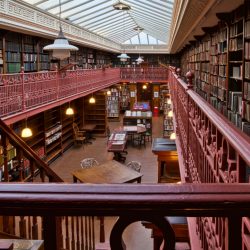 PRINT IS NOT DEAD. ARE WE REALLY IN 2016?
An increasing number of self-published authors make a decent living out of selling digital books on Amazon, yet the majority of purchased books around the world (45%) are still paperbacks, says a study conducted by FeelGood Contact Lenses about the reading habits around the world. E-books come in third place (22%) after hardbound and before audio.
According to the same study, India is the country with the most voracious readers in the world. They spend over 10 hours a week reading books while English only 5.18. The motivation is different, though, from one person to another. Some people look for personal enlightenment, entertainment, or professional growth. Others, to chase away boredom or to enhance their vocabulary and communication skills.
No matter what the reading motivation is, the bulk of the book sales happens online. 42% of the readers purchase books online while bookstore chains account for only 15%.
A second argument that print is not dead comes from another survey. The results, published in Education Week, show that even the digital natives would rather turn pages than swipe on Kindle. 65 percent of children ages 6 to 17 agreed they would always want to read in print, up from 60 percent in 2012. And 77 percent who had tried e-reading said that the majority of the books they read were in print. That was especially true for younger readers when reading for pleasure: 84 percent of 6- to 8-year-olds read mostly on paper, compared with 62 percent of 15- to 17-year-olds.
Since print is still an important component of the book market, don't neglect the print version of your book. It is easy to do it, with the little help from a professional book designer, and upload it on Create Space or Ingram Spark. Check the independent book shops in your area to see if they are willing to accept a few copies to test the market. Email the libraries with a short synopsis of your book and let them know it's available for purchase. Don't forget to use digital marketing to promote your books and create demand.