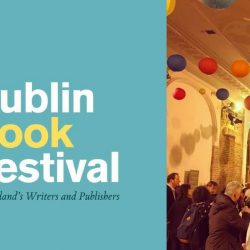 THE DUBLIN BOOK FESTIVAL BEGINS TODAY
The Dublin Book Festival begins on a sunny November Thursday with an opening event that celebrates the diversity, progress, and creativity within the Irish literary landscape in recent years. Taking cues from the essays in Beyond the Centre (New Island), an anthology commissioned by the Irish Writers Centre to mark its 25th anniversary, Seán Rocks of RTÉ Radio 1's Arena will be getting to the heart of contemporary writing with contributors Pat Boran, Anne Enright and Lisa McInerney. 
Until Sunday, the 13th of November, from early morning until late in the evening, The Dublin Book Festival hosts book launches, lunch readings, writing workshops, guided walking tours, and film screenings. The events take place in Dublin  iconic places  such as Smock Alley Theatre, The Gutter Bookshop, The National Gallery, or  Irish Writers' Centre and various libraries. Most of the events are free, but to get access, you need to book your place.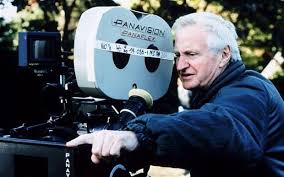 According to the event website, this year program has something in store for everyone,  from poetry, politics and business to the weird world of Dangerology. It is also an opportunity not to be missed to get the pulse of the Irish literary scene and meet some its best writers. John Boorman,  described by The Guardian as 'arguably Britain's greatest living director,' winner of  two Best Director Awards at Cannes and recipient of five Oscar nominations, will also be attending the event. If you want to meet him, don't miss the event on Friday evening – 'John Boorman with Declan Power in Conversation with Sean Rocks.'
To check the full program, click here.