THREE MOVES TO MAKE BEFORE STARTING YOUR WRITING CAREER
You wouldn't call me a liar if I said that the success of your writing goals lies fundamentally on your perseverance in putting down the needed words. However, being you one fine writer aboard the same ship all of us who live tapping our keyboards sail on, you know for a fact that you can't help but finding equally creative ways to frustrate your own progress. Instead of taking to the work, we blame our onsetting inertia on just about everything that occurs in our everyday life.
It may be the weather that is a ray of sun too many to set that gloomy ambience you just happened to need for the current chapter. Or was it the blandness of morning breakfast that didn't get you going? – why don't we, as adults, buy chocolate flakes like those we used to be fed before preschool? Were those mornings breezy back then!
But no, perhaps it was all really just your Spotify's fault – guilty of shuffling the tracks on your Writer's Mood playlist in the least inspiring way it possibly could've – or that special person you hoped to have gotten a message from by now but, for some reason, they didn't and so you worry about it. Because if you were texting them, at least you would have a proper excuse for sadly having to postpone your writing session.
Yet, when none of the previous reasons seems to be valid, you muse over why there's no case but still… you're still.
Truth is that to write is challenging. Few are the living wordsmiths who claim otherwise. What you need is to warm up your chair before the grand task, so that readiness comes to you, naturally.
And be assured that the right kind of warmup – one that isn't about forgiving procrastination but focused on preparing you for what's to come, by setting a proactive mood – will result in much more than just a sparklier motivation.
I know that these first steps are really fundamental for the construction of your upcoming life as an author, blogger or copywriter. They apply to everyone who writes, for if you're ready to start crafting your new piece, then sooner rather than later you must make the right moves to establish your place in front of your audience and market.
1. START WRITING FULL(ER) TIME
How many of us are envisioning the ideal future as a published writer while sitting behind a desk inside an office that couldn't have less to do with the whole craft of writing?
Well, probably, again, being you a writer, you'll work your imagination to try and recognize a couple of aspects related to your current job that could – perhaps, somehow – benefit this silent career you quietly imagine having someday.
Honestly, you know better than anyone else that whatever you're doing now that doesn't directly relate to that which your heart has for long admitted you should be doing, is something you must leave behind.
There are countless opportunities these days, to pursue goals in a way that would've been riskier or at least way less trialled if we still lived without the internet – but thankfully we do not. Thus, to favour doubtfulness over that invigorating upgrade your work-life needs to undergo is a hint that perhaps it's actually alright if you keep being spoonfed the same old habits and stay true to boring old prospects. But I don't think none of us wants that. Do you?
Now, you need only to admit that there are ways, reachable even by many who are probably not as skilled as you, but still, they made it. Knowing this, then you'd be the wiser if you looked out for some other job, a game-changing side gig. That's how it always starts.
Find niche-related tasks that inspire you the most. Start freelancing and build your own knowledge and value, so that you soon become more invaluable to the sphere of content creation you wish to penetrate.
Choices galore in a world so in need of innovative answers to pressing problems, and if there's a way to make you believe that steps must actually be taken in order to get to where you want to be, then acknowledge that…
It's much easier for an amateur writer to become skilled at it than it is for any given master in a certain field to but grasp the essence of a subject they hardly ever get the time to practice.
So, on being reminded of how life has a duration and becoming dexterous demands a most generous fraction of time, rethink your focus and prioritize your effort in such a way that you never come to feel like your biggest fail was in having robbed yourself the time you should have spent doing what you most love.
2. EXPAND YOUR ONLINE REACH
When it comes to social networks, more often than not we are already signed into the majority of them. We are there but it's as if we were not. Only because your presence there is still aimless and has always been. But not anymore! For that's something you shall change, starting from the moment you know you got something to share, promote and sell.
If you are already acquainted with the world of writing, then you're also aware of how generous and respectful the communities in this field tend to be. Only because we all understand the struggle inherent to climbing a stair that's only as solid as the sharpness of our sometimes still short and shy portfolio. And so, there's a whole lot of strength to be absorbed from becoming involved with masses of like-minded creatures.
Writers cherish Twitter, for it's neat, quick and applauds value above size — a must-have!
LinkedIn is helpful as well, whether you're starting as a freelancer or are looking to venture into a full-time writing position.
Goodreads has never failed any of us before, knowing that writers are a kind which normally consumes prose in a voracious fashion.
Pinterest as well, for inspiration digging and to display the most artistic side of our inventive brains.
Facebook too, may you only still believe in its ability to embrace creatives or the exposure value it might offer.
Regardless of which platforms you happen to feel cosier on, it's imperative that you choose a few of them (always better to actively engage and build yourself in a selected few than to wander around everywhere and reach no one really) and set up a professional looking profile where you share relatable content with those who are bound to follow you for the type of work you are setting out to produce as well as the knowledge you'll be offering them.
Having an audience is not only very motivating but especially useful when you reach the time to expose your most recent project, your numerous website posts or just the daily dealings of an aspiring writer's life and thoughts that flutter around.
There's much warmth in being part of these groups that understand you well enough to follow you, for many of them are walking right beside you in this same journey of working for yourself and rising above that mind block you used to think of as a roof that's not surpassable.
3. BUILD YOUR AUTHOR WEBSITE
Everybody starts off in the void; being unknown, it's just natural. Cultivating a presence on social media is important, but it doesn't replace a professional author website, where you make your own rules and can freely present your content to readers.
You see, if you want to change your life by converting words into a life then you'd better create this independent and self-reliant cushion – a place that'll keep you at reach even if any of the social networks take a hit or cease to be what you used to see them for.
A website has a great impact on how you position yourself for how you are suddenly able and willing to publicly show your decision of pursuing writing as your ultimate decision. Customers need to know where to find you as well as be offered the means as well the reason to approach you in consideration of your services.
Creating your website is a step that, by itself, brings benefits beyond the possibilities of ad-based monetization of your space or simply making you look more professional than you did before. Any reluctance you might have – seeing that there's a tiny bit of investment that goes with buying the domain and the hosting service – is a mistake. It is anyway too cheap to be an obstacle and the revenue you'll eventually see coming through this new gateway will undoubtedly pay it all off.
Indeed, the accumulated benefit of stepping forward in this way relates to the sum of every single detail. Adding to that, just knowing you'll have a worldwide portfolio displaying your best work samples, running 24/7, freely accessible and bound to captivate eventual clients, followers and unexpected business (or even life!) partners… who can tell!?
As you may see, the possibilities are almost too vast and valuable to thoroughly categorize in a single post. In taking these three initiatives that nobody will on your behalf, you're getting a good bit closer to what your mind has for long been having you wonder regarding this viable shot at a writer's life.
In case you feel like what you're writing is out floating in a vacuum that seems to withhold from you each and every clue of recognition and profit you wished was already coming, make a change first and only then you may expect results.
Besides, don't be worried that setting these gears in motion might not come to you as naturally as you think is the case with every "great writer" who have seen their hard work to fruition.
Work is the keyword, yes! And focus on what is really your life's work, for none other paths you choose will ever give back to you as generously while being so pleasurable as this craft that sets your heart and mind ablaze.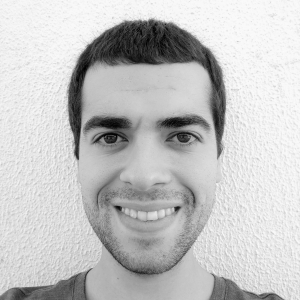 About the author: Ricardo Elisiário is a frenetic freelance writer for hire. He should probably act more like the agricultural engineer he is, yet you'll find him creating copy and content for websites, print… and his own amusement, as he's up to becoming the new Dickens someday. To find out more about this Lisbon-born wifey-lover, visit his website or say hello @wRicardowrites.