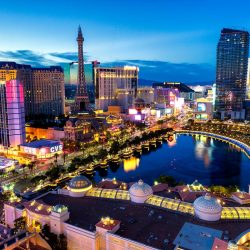 16th ANNUAL LAS VEGAS WRITERS CONFERENCE ANNOUNCES KEYNOTE SPEAKERS
Amy Collins, Mary Robinette Kowal, and Chuck Sambuchino are the keynote speakers to the 16th Annual Las Vegas Writers Conference. In addition to teaching workshops and speaking, each presenter will also hold an intensive workshop.
The Las Vegas Writers Conference, held May 2nd-4th, 2019, is dedicated to helping writers of all genres improve their craft, sharpen their business skills, and network with publishing professionals. Pitch sessions with literary agents and editors are included in the price of registration. Writers also have the opportunity to sit down for one-on-one mentoring sessions with other published authors (Blue Pencil sessions).
Submissions for the First Page Reads will open March 1st. The first page reads is one of our most popular and informative events. Submissions are selected randomly during lunch both Friday and Saturday, and read aloud to a panel of literary agents and editors, who then give feedback as to when and why they would stop reading a particular page.
The event takes place at the beautiful Tuscany resort in Las Vegas, Nevada.
Registration Cost:
$500 – Early registration, available until April 01, 2019
$575 – Full registration, available from April 02 until May 01, 2019
For more details and registration, click here.