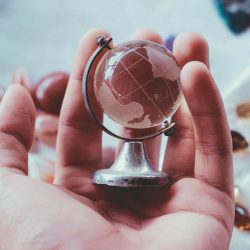 PUBLISHDRIVE ANNOUNCES A NEW BUILT-IN BOOK MARKETING SUITE FOR SELF-PUBLISHED AUTHORS
Lack of accessible, user-friendly book marketing options prevents many self-published authors from reaching their earning potential. PublishDrive, a global self-publishing platform, has developed the solution: a robust suite of built-in marketing features that integrates free tools and Amazon advertising.
PublishDrive's easy-to-use features simplify the process of going wide so authors can manage worldwide ebook distribution, marketing, and Amazon advertising on a single platform. The new marketing features include:
●  Amazon Advertising (paid): Authors can create Amazon's Sponsored Products advertising campaigns through PublishDrive. Until March 31, 2019, this feature is available to all PublishDrive authors, even if they distribute directly to Amazon. Authors who launch campaigns through PublishDrive can also unlock enhanced analytics, which displays earnings before and after the advertising campaigns.
●  Review Copy Distribution (free): Free DRM-protected review copies of ebooks are sent to readers and influencers via Apple Books, Google Play Books, and Kobo.
●  Featuring and Promotional Campaigns (free): Users can submit their books for a chance to be featured in prominent positions and/or promotional campaigns on the top ebook retailer websites, such as Amazon, Apple Books, Kobo, and more.
●  Social Media (free): When users have a new book launch or other exciting updates, they can submit their news for a chance to be featured on PublishDrive's social media channels.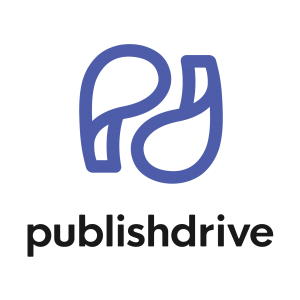 PublishDrive's CEO, Kinga Jentetics stated, "PublishDrive is the first self-publishing platform in the industry to integrate such powerful marketing options, especially Amazon advertising. Amazon ads are among the most effective tools for authors, so we invested months of research into finding out what works best for advertising books on this robust platform. "
Jentetics added that PublishDrive's main goal is to simplify the self-publishing process for authors. "By managing distribution and marketing on a single platform," she said, "authors' marketing efforts are amplified. They can save time and work more efficiently. The enhanced analytics will also make it easy for authors to see how advertising affects their overall sales."
Authors can sign up at www.PublishDrive.com and navigate to the Marketing tab to enjoy these free and paid marketing features. Users who enroll in PublishDrive's Subscription Pricing option will also receive a $50 Amazon advertising credit that can be immediately used toward new campaigns.
PublishDrive is a self-publishing platform that distributes ebooks to over 400 stores worldwide, including Amazon, Google Play Books, Barnes & Noble, Kobo, and more. We make it easy to manage global ebook distribution and marketing on a single platform. Our author-friendly pricing options fit authors at every stage of their publishing journey. With free ebook conversion, free marketing tools, and flexible pricing options, authors can spend less time worrying and more time writing.
Cover pic photo credit: Fernando