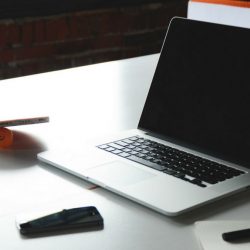 3 GAME-CHANGING SELF-PUBLISHING APPS THAT WON'T COST YOU A PENNY
You are going to come across an endless array of products and services as you walk the path towards self-publishing mastery. It can be difficult to know which are worth your time and attention. In a world of endless smooth marketing emails, convincing testimonials, and charismatic authority figures, filtering out the noise and finding the diamonds in the rough is a Herculean task.
To help save more of your precious time to spend on your writing, I'd like to share with you three of my personal favorite self-publishing apps. Each of these apps offers a clear benefit which most authors will find useful, has stood the test of time, and best of all, is totally free!
Although many of the best apps cost money, there are plenty of wonderful options that do not. Read on to discover three of the best and how they can help your self-publishing process.
Trello For Organization
What's It For?
Even if you've just started out self-publishing, you probably have a good idea of the vast array of different tasks you are now responsible for.
Self-published writers are responsible for everything from initial book idea research through to building a lasting author platform and engaging in promotion. Even if a writer has the financial means to hire specialists to take care of much of the work, it still requires an understanding of what's involved.
The number of different roles a self-publisher has breaks down into a massive variety of individual tasks. Staying on top of everything and ensuring it all happens in the proper sequence requires serious organizational capabilities. That's where Trello comes into play.
Trello is a super easy to use, intuitive organizational system. It consists of lists containing cards, like in the image below. The way you organize your Trello boards is totally down to you. One suggested approach is to have a board for each book project, with a list for every stage of the process. This allows you to get a big-picture overview and ensure nothing is overlooked.
The Best Benefits
Trello allows you to easily create and drag and drop cards
Cards can contain checklists and due dates
Trello integrates with Google Drive (if you want it to) and syncs across desktop and mobile seamlessly
It's easy to add team members to a Trello board and assign them particular cards
The Bottom Line
Your self-publishing success rests upon your ability to organize and execute every stage of the process in a timely and efficient way. Trello is the helping hand that will turn even the most bohemian writer into an efficient self-publishing machine.
What's It For?
Ywriter is a writing software app designed by a novelist.
It's designed in a way which is especially suited to longer form writing, such as novels, but can also be used for shorter writing projects as well. It might seem superfluous to get a specialist writing app. After all, we all have access to either Word or Google Docs.
However, if you've ever tried to write a longer work using Word or Google Docs, you'll know the frustration of trying to rearrange or rework your book. It's easy to get lost in a maze of copied and pasted chapters. It's also tricky to keep all of your extra info, such as character details, in a useful and useable format. That's where specialist book writing software plays a valuable part.
The creator of Ywriter had the same frustrations and made a specialist writing tool to overcome them. For free. What a hero!
The Best Benefits
Easily arrange your work into chapters and further into scenes
Ability to store character and location data within the app
Storyboard mode for a visual overview of your project
Word count tracker to monitor your daily progress
The Bottom Line
We instinctively experience some resistance to changing the way we work. After all, the familiar is comfortable. However, the relatively tiny annoyance of switching to a new software app is nothing compared to the frustration of writing a novel in something standard like Word or Google Docs.
Ywriter gives you a lot of the functionality of heavyweight apps such as Scrivener without the premium price tag. Sadly, it's only for Windows users, but is well worth your time.
What's It For?
If you're at the stage in your self-publishing career where you've released multiple books, you'll probably agree that the hardest part of the process comes after publishing. Often, even the toughest day of writing is a joy compared to the chaos of promotion and marketing. This is especially true if you happen to be introverted.
Hootsuite is a social media app which makes your life a lot easier. Using Hootsuite, you can access all of your social networks in one place, and schedule posts to them ahead of time. This effectively allows you to set aside some time, access Hootsuite, and set and forget your social media work for a month or so.
You simply line up all of your content for an upcoming time period in a single scheduling session, and Hootsuite will publish it at the time of your choosing. This is a huge time-saver.
The Best Benefits
Access multiple social networks and profiles without the need for lots of different apps
Approach your social content as batch work, allowing you to set and forget
Easily monitor the performance of your social posts, and interact with others within the app
The Bottom Line
In an era where most people access their social media feeds multiple times a day, you can't afford to ignore the opportunities offered by social networks. By the same token, you're an author, not a social marketing manager. Hootsuite takes the pain out of promotion and frees up your time for creating the art you love.
Did I Miss Anything?
It's been a pleasure sharing powerful but free tools to help with your self-publishing process. Of course, there are millions and millions of apps out there, and I'm sure there are plenty of gems I haven't heard of.  If you know of a free tool you think will help your fellow indie authors, please let me know in the comments. I'm always looking for awesome new toys to play with!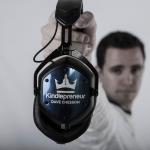 About the author: This is a guest post by Dave Chesson, who teaches authors advanced book marketing tactics at Kindlepreneur.com. His most recent project is the Book Marketing Show, Dave's contribution to the world of publishing podcasts. He is also the creator of the leading Kindle research and advertising software, KDP Rocket.