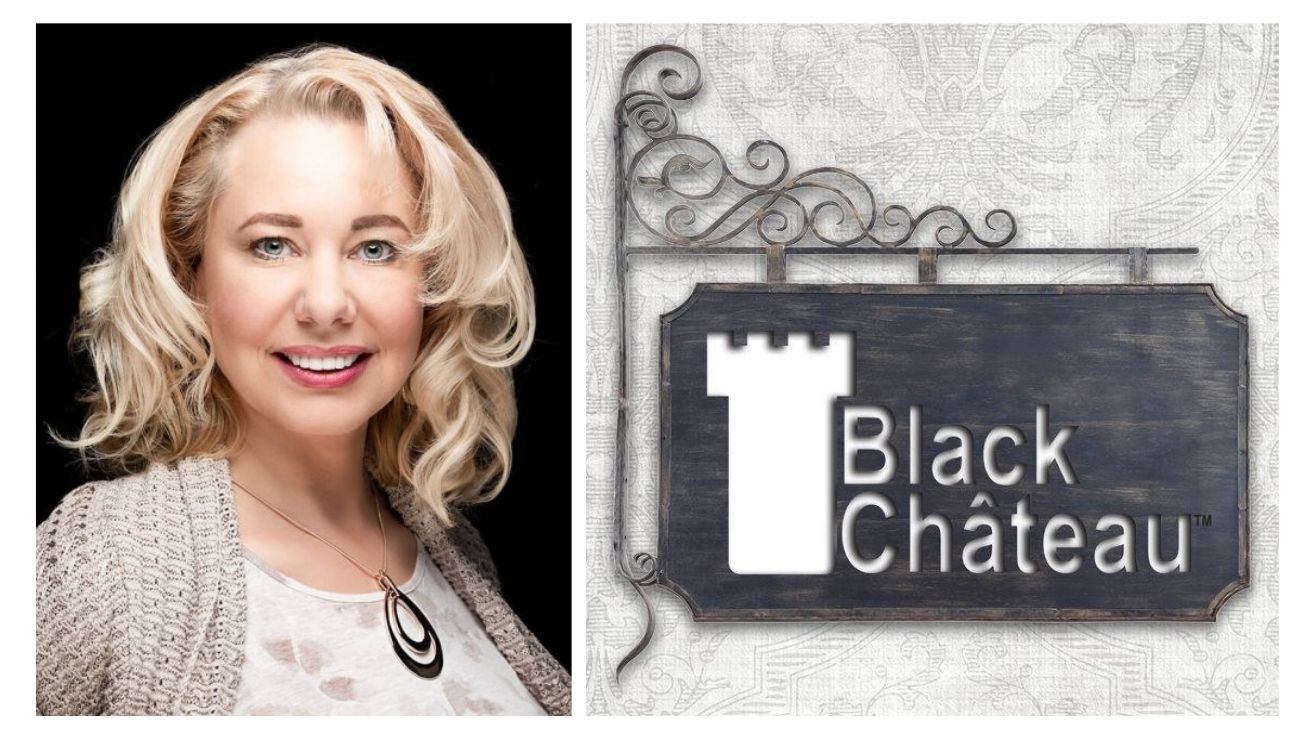 DESIREÉ DUFFY: IT'S ALL ABOUT STORIES
The recipient of an Irwin Awarded for The Publicist of the Year, Desireé Duffy is one of those rare book publicists who deliver on their promises. It's not just her expertise and strategic thinking; her ability to anticipate trends and innovate. Driven by a genuine desire to help authors, passionate and honest, she works with authors from around the world, not just the US. We talked to Desiree about her career, success stories, and the upcoming The BookFest®.
You're an author and also have an impressive professional background in marketing, media, and branding. How did transition into being an entrepreneur and building an award-winning book marketing and PR agency?
Prior to founding Black Château I was vice president of a digital marketing agency. Prior to that I worked in marketing, public relations and broadcasting in consumer goods, non-profits, and entertainment industries. Combining my love of books and authors with the skills I had obtained over the years was a natural transition – or actually a convergence – as these elements combined when creating Black Château, as well as Books That Make You and The BookFest®.
What do you love the most about helping other authors?
It is all about stories. Since humans began communicating they've been telling stories. These stories take many forms from the myths that found religion and morality to cautionary tales to teach and educate, to humor and parables that entertain as well as teach lessons, stories are the foundation of what we are deep in our core. That's why our motto is: We believe in storytellers. Helping storytellers get their work out there is rewarding and something I truly love.
What type of authors and book genres do you work with?
Nearly all types. We can promote fiction, non-fiction, memoirs and some children's books. We enjoy clients who are passionate and also fun to work with as they embark on their author journey. We form relationships with our clients and that can be one of the most rewarding things about working with authors.
Black Château is listed among the top 20 digital marketing agencies in Los Angeles, and the recipient of multiple other awards. What is the recipe for your success? What makes you unique?
We have a strong work ethic and a commitment to excellence. We aren't afraid to adapt to fulfill our mission, such as when we created The BookFest® when lockdowns began in early 2020. We pulled together an online event to serve not only our authors, but the reading and writing community around the world. Having that recognized with a Webby Award nomination in 2021 was a testament to the hard work and dedication of the Black Château team.

You've helped hundreds of authors build their brands, climb the top of the Amazon bestseller list and build a big following, to name just a few things. How do you accomplish that and how important is the quality of the book you're promoting?
We make a few ritual sacrifices to the book gods and somehow it all works out. Seriously, lots of people want to know the recipe, but I will only reveal some of the ingredients, like highly targeted advertising and publicity campaigns using integrated marketing techniques. As well as planning ahead and strategizing the best platforms for promotions. Building relationships not only within the industry but with media professionals, like-minded companies and organizations, who share our collaborative vision and drive.
The quality of the book is very important. So much so that we even pull in some of the top developmental editors (and other types of editors, too) to help authors deliver the best story possible. If the author is committed to the process, then we can help them. It behooves us as to make sure the book – the product we are marketing and promoting – is at the highest level of quality it can be to give it the best chance for success when it comes to market. This is also the driving idea behind The BookFest® and creating a Pitching Room that not only gives authors a place to upload their manuscript pitch so they can be found by literary agents and publishing decision-makers, but also helps guide them. We give all authors who sign up access to our curated list of resources, articles, videos and information to both inspire them and help them develop and perfect their pitch materials. In addition to Conversations and Panel Discussions aimed at writers, we also created live interactive panels at The BookFest® so authors can pitch their manuscript and even their first pages to get feedback and maybe, just maybe, even agent representation.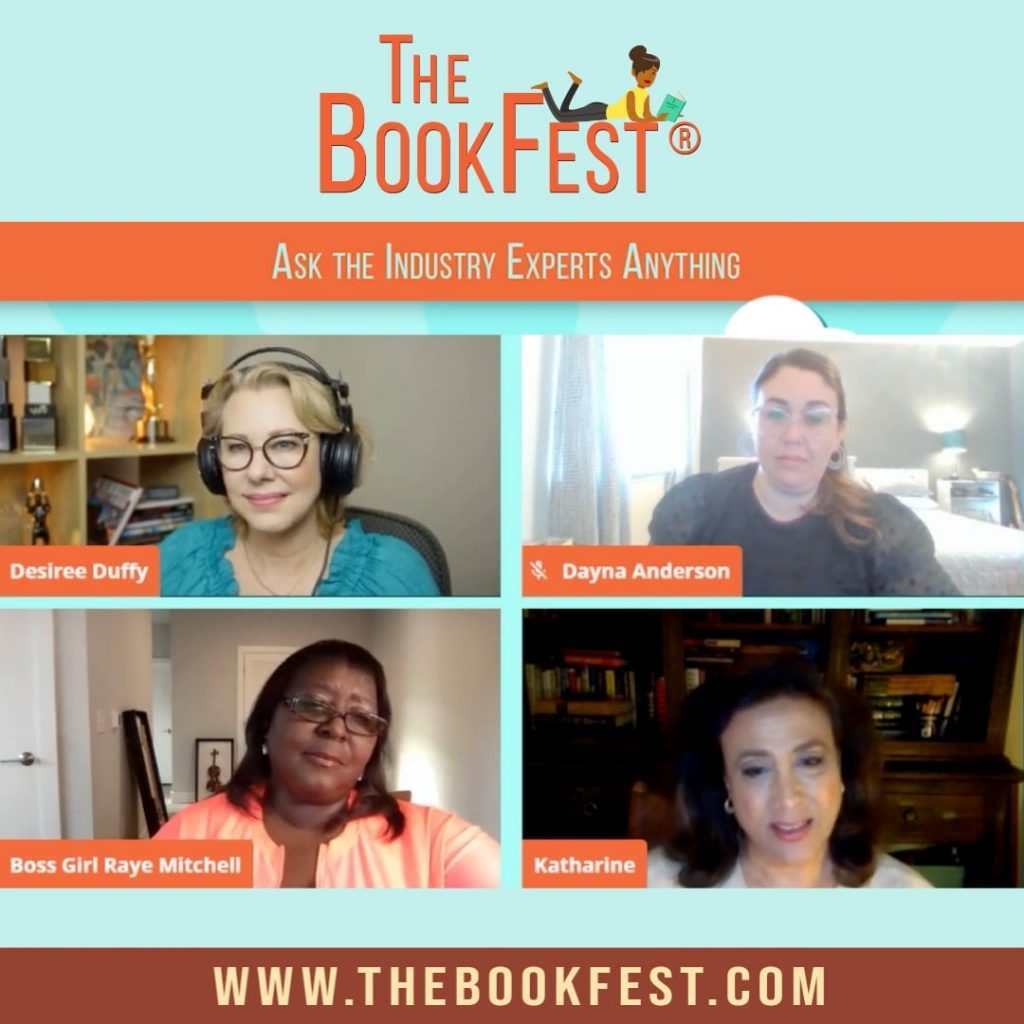 I know you have many success stories. Could you please share with us one or two?
There are so many different ideas of what success is. One of the first things I ask potential clients is what their goal is. I've found there are 12 different goals for publishing a book that don't have to do with making money. Many business people launch their book as a calling card to promote one's business, getting a memoir published to preserve one's legacy, telling a story because the author hears a higher calling, being a creative because the writer has a story screaming inside them fighting to get out…and so many more. Depending on the goals we cater our retainers to suit the client. This means we have driven may books to bestseller status, given many authors their dream of doing media interviews and seeing their name in print, built numerous author platforms from the ground up, and achieved outstanding results for KPIs in social media, email marketing, and more.
How did the self-publishing landscape develop in the last 18 months and how did you adapt to it?
Because more and more authors are self-publishing, and in recent months with more people finding time to write because of lockdowns, we've seen lots of activity among writers. While we offer Self-Publishing Support to authors who need that expertise and assistance in self-publishing their book, our main focus as an agency is the marketing, publicity and promotion. One of the eternal struggles for authors seems to be navigating all the self-publishing options and not rushing. First-time authors especially often have a sense of urgency to get the book out there and then worry about the marketing and promotion. Nothing could be farther from the truth. We need at least three or four months prior to a book's launch to begin promoting a new title. Our Author Network is a book launch strategy that includes elements and planning that should be done in advance for best results.
Plus, even before we begin promoting a book launch, the author should have their platform in place. Meaning their website, social media, email marketing, etc.. Because first-time self-published authors often have a sense of urgency and don't know about the importance of planning and infrastructure, they often neglect their Author Platform.
What's next for Desireé Duffy and Black Château Enterprises?
We are focused on The BookFest Fall l2021 right now and growing that platform to be a connecting place for authors, the publishing community, and readers alike.