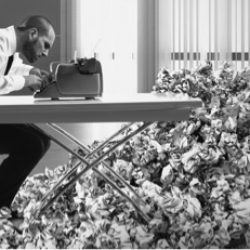 7 STEPS TO BREAKING THROUGH THE WRITER'S BLOCK
It happens to the best of us. Writer's block is a dilemma that even seasoned writers can't escape. It is inevitable and will strike when you're least expecting it. However, though the writer's block may seem like a barrier, the truth is that it is a blessing in disguise. It is a way for your brain to tell you to step back and take a break. Often, the best ideas comes after we've broken through the writer's block. But how do you do it? How do you overcome the hurdle so your mind can start producing rich content that surprises you and everyone who reads it?
Though the internet is full of tips and ideas about how to break through the block, we'll approach the topic a little differently. We'll guide you through steps that you can take when you first start facing the writer's block. With these steps, you'll be able to push through and begin writing again.
So, here's what you should start doing if you think there's something blocking your creativity:
Step back and analyze the situation
First, you must find the root of your problem. Most writers go through a block because their timing is wrong, they're afraid or simply because they're trying to make everything perfect. If you haven't given enough time and thought to your ideas, your timing will be off and you won't have anything good to write.
On the other hand, you may have the best ideas but you are probably afraid of penning them down in fear of how they turn out. Finally, remember that everything can't be picture perfect or 'text-perfect' in this case. Your prose and paragraphs may be grammatically incorrect but as long as you're writing, you're making progress. Once you've found the cause of your writer's block, move on to the next step.
Do something you love
There's no use of sitting down and brooding about how you can't come up with something creative. If you think your juices aren't flowing then you need to help them do so. To do that, you need to distract yourself and do something that you truly love.
Paint an abstract perhaps, go out running or just listen to some classical music. If you like to cook then go ahead and make a meal for your family and friends. The point here is to let go of the despair of not being able to write and focus your efforts elsewhere. Doing things you love can even make you live longer, so give it a shot!
Find inspiration
If you think your ideas aren't properly formed yet, then you need to find some inspiration. Read interesting books, magazines, and blogs to find out what others are passionate about. You can even read motivational and inspirational quotes if that's something you think will help.
One of the best ways to find inspiration is to talk to people around you and discuss your ideas. If you're afraid of being judged or criticized, you can talk to an imaginary friend or even yourself just so you can get your thought out there. Talking to someone aloud will help you find out how the ideas actually sound and this will help you find inspiration.
Learn to free-write
The modern writer cannot do without freewriting. This tool has become indispensable and is especially effective when you're facing problems with your writing. To free-write, choose a prompt that you like or choose one online or through apps. Remember that freewriting is a technique to get rid of blocks and should be written continuously without paying any attention to spelling, grammar or topic.
Freewriting will help you get your creative juices flowing and you can even pen down your ideas in a notebook once you start to brainstorm.
Change your timing and workplace
Not everyone is comfortable with writing in the morning. We all have different timings where our creativity is at its peak. So, if you can't focus in the early morning hours, try to schedule your writing a little later in the day. But remember that rest and sleep is of utmost importance no matter what time suits you. If you're going to be working at night, make it a point to get some shut-eye during the day so you're well rested. Apart from timing, you also need to have a workplace that's away from distraction. Have a separate study or space where the sounds of the television or the outside world doesn't distract you from your work. Also, make sure that the area is well lit and comfortable so you don't strain yourself.
Remember why you started writing
Writing is an art and art comes from the heart. This is why you need to tap into your emotions and go back to the reasons why you started writing in the first place. If this has become something mechanical rather than spiritual to you then chances are that your writer block is because of the passion you've lost. If you don't feel connected and a part of what you're writing then you'll not be able to produce something that's truly magnificent. So, remember why writing became your passion and feel the joy of it.
Stop procrastinating
Did you know that people today are much likelier to procrastinate than they were in 1978? The worst thing that you could do for your writer's block is to procrastinate and make excuses. When all is said and done, what matters the most is getting back. Stop wallowing in self-pity and get back to writing because that's what counts. Start anywhere, with a paragraph or even just a single line. Don't be worried about writing something fancy or eloquent because that will come once you're actually writing something. Remember, the more you think about it, the harder it becomes to write. So just stop pondering, sit down at the table and write!
Don't take writer's block as a setback or think that you've failed just because it looks like you're out of ideas. Pressuring and being hard on yourself won't do you or your writing any good. So, just take a deep breath, follow the steps discussed above and you'll be on your way to writing passionately again.
If you're still finding it difficult to focus, read this very interesting Newyorker article on writer's block.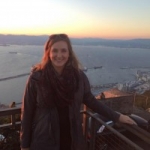 About the author:
Alycia Gordan is a freelance writer who loves to read and write articles on healthcare technology, fitness, and lifestyle. She is a tech junkie and divides her time between travel and writing. You can find her on Twitter: @meetalycia