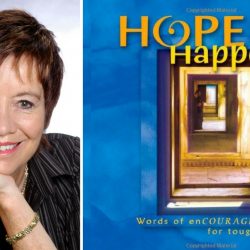 CATHERINE DeVRYIE: I BELEIVE IN THE LAW OF ACTION
Her writing began with a very close relationship with her grandparents and keeping a diary (which she still does). Although she got expelled from English in high-school, she became a best-selling traditionally published author years later. Catherine DeVrye,  a former Australian Executive Woman of the Year and a motivational speaker who was twice awarded  The Australian Speaker of the Year, writes non-fiction books to empower people and help them to avoid the pitfalls that she ran into. 
How did your first book come together?
Let me tell you about the second book. I was living in Japan, working for IBM, and I wrote a manual to help  our employees to better understand and work with the Japanese. That became a book with Haper Collins. It was about writing stuff to help other people, stuff that I've learned. My model is helping others help themselves.
What are the highs and the lows of being traditionally published?
If you're working with a good editor, it's like having a good friend saving you from having spinach on your teeth. They prevent you from looking stupid in public. A good editor will help push you and say: you've repeated yourself here and this is boring. The low was when my memoir was rejected by Random House, the same publishing company that published it years later. Or being told it had "all the wrong voice." There was some cruel comment that I don't think it was meant to be sent back to the author. But being at that low forced me to look at my book in a different way and make it better. I guess one of the highs is being a best-seller although Australia and Taiwan are very small markets. Another high is getting a phone call from your childhood hero to tell you that he believes your book can help people achieve success.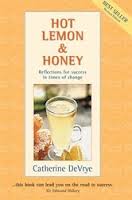 What do you think about self-publishing?
I self-published one book after 9/11. I started writing a letter to a friend whose mother had just died and that letter turned into a book called Hope Happens. My agent told me that no one  in traditional publishing will ever take me seriously again if I self-publish. I needed the book to get out. It's the quickest book I've ever written. I did it in  three months. I poured all my resources and energy into it. The book sold very well in Australia, 26.000 copies. I went to the New York Book Expo and the Frankfurt Book Fair, took a stand, and tried to sell it to international publishers. Simon & Shuster bought the rights and it became a book in the U.S. They sold it to Hallmark and it became a little Hallmark book. This is the book I'm most proud of because I believe it helped the most people.
As authors I think we need to keep hope alive, to visualize our success. Hope alone is not enough; we need to combine it with action. I am a big believer in the law of action.
I also think that publishing is changing quickly; the more I know, the more I need to know.
What are the biggest challenges and opportunities in 2016?
For me, the biggest challenge is getting a traditional publisher for my new book. Overall I think the biggest challenge is distribution. Yes, you can go through Amazon, CreateSpace and all of those things but I think you still need to have your books in bookstores. I think it's always going to be an opportunity for someone. Someone is going to be the next J.K. Rowling or the next 50 Shades of Gray. To me, it is important to write what's in my heart and, hopefully, the opportunities will be there.
How do you keep your faith?
I always look at the worst-case scenario. I've always taken a lot of risks, but they all were calculated risks. I do a lot of research. I think that a little bit of fear of failure is good. Otherwise, you will not play a big enough game.
What is your motto?
Helping others help themselves. I don't change anyone's life. I just give them the tools to help themselves, to be more empowered. I think motivation has to come from within.
Listen to the full interview bellow: