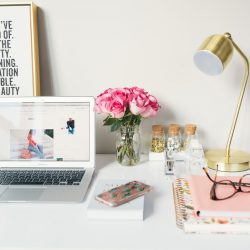 HOW TO BUILD YOUR AUTHOR BRAND AND ACHIEVE TREMENDOUS SUCCESS AS A WRITER
A.G. Billig, the founder of Self-Publishing Mastery will show you how what are the most important author branding steps.
In today's challenging book market, you either are a power author brand or a commodity. Marketing your books without having an author brand is like building a house without a solid foundation. It's not enough to write a great book. You need to establish an emotional connection with your reader.
Investing your time, energy, and resources into building your author brand will make you stand out in the crowd and sustain your audience-building efforts. Your author brand communicates what makes you unique and represents an implied promise to your readers of what you will consistently deliver.
Join A.G. Billig, Saturday, September 7, 2019, at 2 pm for a 90-minute live presentation on how to build a power author brand and achieve tremendous success as a writer.
This presentation will show you how to:
● Build your author brand from scratch.
● Use your author brand to grow your reputation and turn readers into loyal fans.
● Use your author brand to get more exposure and increase your book sales.
● Use your author brand to get a literary agent/publisher.
● Keep your author brand fresh and captivating.
The presentation is part of the of the monthly meeting of the Southwest Manuscripters.
Founded in 1949, The Southwest Manuscripters is one of the flagship writer's clubs in Southern California. For almost seven decades, writers, poets, and wannabes have gathered from all over the South Bay to meet once a month. Ray Bradbury spoke to an enthusiastic audience about his newly minted Martian Chronicles as the SWM first guest speaker.
The members share their work, rejections, acceptances, and listen to a speaker–an author, an agent, a guru in some writing-related field. The club welcomes everyone, no matter what stage of the writing journey they're on.
The meetings–including the one on September 7, take place once a month in the Community Room on the 3rd Floor of the PV Library, 701 Silver Spur Road, in Rolling Hills Estates.