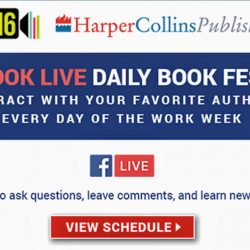 Is facebook more important than goodreads?
HarperCollins Launches Facebook Live Daily Programming
HarperCollins announced today that it will schedule weekday programming exclusively through Facebook Live. Starting today, the publisher's authors and employees will participate in daily sessions on the social media platform built around specific topics. Each session will last between 15-45 minutes.
Authors will discuss their books and their writing processes, as well as take questions from fans. Read full article here.