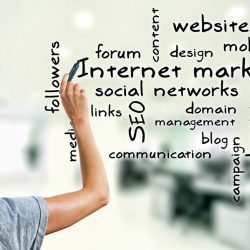 25 TIPS ON HOW TO PROMOTE YOUR BOOK
There is so much you can learn about the writing craft and digital marketing by simply joining  Facebook authors groups. The ideas presented in this post are collected from the BooksGoSocial Authors Facebook Group. We added our insights and suggestions at the bottom.
Mindset
Be excited about your book. It will help you to talk easier about it and want to share it with other people.
Be open. Make friends, connect with other authors.
Be willing to help other people first.
Don't forget that where is a will there is always a way.
Action Plan
Create and use your author platform. The platform is made up of your website and social media channels such as Twitter and Facebook.
Use Twitter to promote your book.
Get other indie authors to post your book on their blogs.
Make a book trailer and distribute it on your social media channels and Amazon author page.
Write a killer elevator pitch.
Example: Could you murder your wife to save your daughter? Adam Croft for "Her Last Tomorrow"
Know your audience. Hang out where your audience is.
Join Facebook groups and share your book there. Make sure to provide value and help other people, first.
Organize book signings in indie-friendly local bookshops.
Have your book distributed in indie-friendly local bookstores.
Pair with other authors for a book launch event.
Pair with other authors for releasing a book bundle at a special price.
Submit your book to book blogs.
Pitch your book to bloggers in your book's genre.
Use book promotion websites.
On Twitter, use hashtags. Look into your genre and see which hashtags best suit your work and add them to your tweets to get your book in front of your potential audience. Use the #retweet groups. Thank people for retweets, be courteous, and share some of their stuff, too.
Go on a book blog tour.
selfpublishingmastery.com insights:
Start your author platform a year before you release your first book.
Start marketing your first book six months in advance. I know you are itching to release it but since you are an indie author, you can postpone releasing the book  until you get everything right.
Some months of the year are better for certain genres than others. Non-fiction books, for example, sell better from January to April. Summer is a good time for romance.
Plan, strategize, and plan again. Think strategically as if you were an army general preparing to conquer new territories. Know your territory – your readers, the genre you're writing in, the competition. Pick your weapons – the promotion tools, and decide how and when you are going to use them. Create editorial plans for social media content and stick to them. Write posts, find the appropriate illustration, then create a posting schedule.
Create an author brand readers can relate to. The author brand starts with non-tangible elements – such as your mission, values, and story which are later declined in your author platform and identity. The professional pictures, website, author logo are part of your author brand.
Do you need help with the launch of your first book? We can help you! Please check our special Book Launch Promo Package.