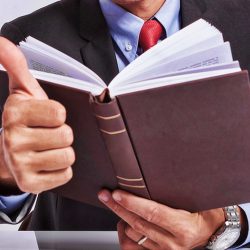 The 5 Secrets Of A Beautiful Book Cover
We all know that we shouldn't judge people by their looks or books by their covers but we still do. Perhaps society pushes us into it. In his book, "Influence: The Psychology Of Persuasion," Robert Cialdini lists liking among the six fundamental principles of influence. He also states that we are inclined to like and trust beautiful people. And buy books with beautiful covers. Well, that's our conclusion. Without further delay, here are the five secrets of a beautiful cover.
Professionalism. The cover needs to look professional. If you are using a picture, make sure it is high-quality (both regarding content and resolution). Avoid using more than two type of fonts or all the colors in the spectrum. A cover is not a rainbow.
Simplicity. Fewer, but carefully chosen, elements will have a high impact. "The more spacy it is, the more catchy it is," says Jessica Bell. The reader will be able to focus on what is important: the title of the book and name of the author. You want people to remember your name, don't you?
Emotion.  Some people make a strong impression on us the moment we see them for the first time. There is something about them that draws us and stirs our curiosity. We feel an emotion. A beautiful cover must have this effect on the reader. So ask yourself what emotion you want them to feel.
Consistency. The book cover should be consistent with your work's genre. All the pros say this. Don't put a vampire on it if you are not writing about these creatures. Don't use a gothic style for a romance novel.
Originality. Know the rules so you can break them. Use little tweaks that will make your book stand out on the shelf (virtual or not) among the other books in your genre. If nobody's going to make a change, even a small one, nothing is going to change, ever. Right?
Looking for someone who can create a beautiful cover for your book?            Please, check our special Book Cover Design Services.