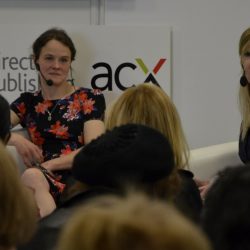 The Top US Writers' Conferences Of The Fall 2016
With the first week of August coming to an end, we are heading fast for the fall. We have prepared a list of the most important US writers'conferences in the next months so that you may plan ahead and book your seat on time. .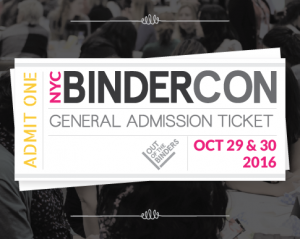 BINDERCON
New York, October 29-30
Bindercon is a semi-annual professional development conference

devoted to advancing the careers of women and gender non-conforming writers. It connects the participants them with the skills, knowledge, and networking opportunities they need to get ahead as authors, journalists, screenwriters, TV writers, playwrights, poets, and more. Lisa Kudrow and Anna Holmes were speakers in the previous years.
General Admission Fee: 175$ (until September,15), 250$ (last minute tickets

LITERARY WRITERS' CONFERENCE
New York, November 10-11
A "Community of Literary Magazines and Presses" event, the conference teaches the serious authors of fiction, non-fiction and poetry how to manoeuvre in the marketplace. Successful publishing as a result of successful partnerships is one of the main topics at the conference.The event features a Who's Who of literary agents, publishing professionals and authors. Perhaps the highlight of this manifestation is the agent speed dating – each participant can sit down with two literary agents to pitch a book idea.
General Admission Fee: 350$ (it includes two Agent Speed-Dating meetings, two lunches, and all panels and discussions).