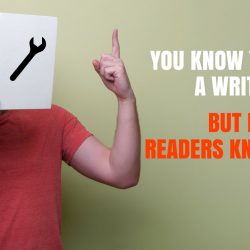 5 BENEFITS OF HAVING A POWER AUTHOR BRAND
Lots of beautiful cars are running on freeways these days, but you can always tell a Mercedes C-Class. While you may think it is because of the distinct qualities of this model, the truth is that all comes down to the brand – the image the manufacturer managed to build inside our mind. As an author, you have a choice. You can be the Mercedes C-Class of Amazon or a no-name people never notice. If you choose the first option, a power author brand is what you need. Although it takes time and effort to build it, you will reap the rewards for a lifetime. Here are the top five benefits of having a power author brand.
Benefit #1: It helps you develop your writer platform and build an audience
An author platform is mandatory for all indie authors nowadays. The author platform incorporates your website and social media channels. A strong brand will help you to develop your writer platform and build an audience. It offers you the frame, the red thread that will ensure you stay consistent in your communication. You will stop confusing readers with contradictory messages or rack your brains about what and when to post on social media.
Benefit #2: A power author brand  is  a quality seal
Let's face it; even in real life, we don't give much credit to those who appear not to know what they want in life, are hesitant and present themselves poorly. A strong author brand is a proof of being professional, offering  high value,  giving people something they don't want to miss. It gives you more authority and influence and allows you to use premium prices. You must have noticed that the books written by successful authors never go under a certain price. That's because their brand is so powerful that readers are willing to pay more. They hold those writers in high-esteem therefore they don't look at how much they spend.
Benefit #3: It helps you create an emotional connection with your readers
Master your author brand master the gameYour brand can help you to bond with your readers  by standing for something that's important to them, sharing values and  interacting with them, making them feel good. In his book the Dream Society, Rolf Jensen says that we are currently undergoing a shift from an information society to a dream society in which imagination and storytelling are the primary drivers of value.
Benefit #4: It creates a memorable experience for your readers
Under these circumstances, you need to create a memorable experience for the readers, which they will want to live again and again. This experience goes way beyond the pages of your book. Yes, your book can be great, but in this Internet-connected world where the attention span is so short, you need to offer a 360 degrees experience to win them over. Your author brand will help you give them what they want.
Benefit #5: It builds loyalty and trust
The author brand will also help you build loyalty and trust. And that's what you want, right? In a world full of temptation, easy swiping and online shopping, you simply need to build this loyal fan base that will  keep reading your books and rave about them to their friends.
If you are interested in learning how to build your author brand, we recommend you the Master Class In Power Branding For Authors. Discover the insider secrets about branding, learn how to build an author brand that sells books, builds your reputation, turns readers into loyal fans, boots your career and income.