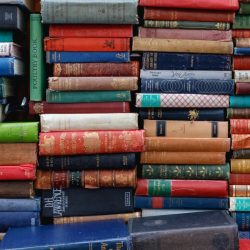 DIGITAL BOOK SALES ARE INCREASING DURING COVID19
International digital book sales are on the rise, says a recent report compiled by PublishDrive, with sales in regional stores up to almost 120%. Kinga Jentetics, the platform's CEO, expects to see sales numbers grow even more with an additional 30%.
According to PublishDrive, the consumer behavior changed a lot during COVID-19. More people are staying at home as a result of lockdowns in many countries. With no travel, school, and other activities, there has been a new group appearance of online book sales.
The spike in sales for categories such as Fantasy, Literary, Classics, Foreign Language Study, Mystery books, Fantasy & Magic, Science Fiction, Historical, Education and Action & Adventures reflects the reading habits of a younger generation, and also, people looking for educational content.
US and UK continue to be the top-selling countries for indies, but Germany, France, Italy, Spain, South Africa, Mexico, Denmark, Japan, Austria, Switzerland, China, and the Philippines are also doing extremely well.
Subscriptions is another revenue stream we may want to consider from now on. According to PublishDrive, subscription models even for books increased by 24%. Scribd ran a promotional campaign where they extended its free trial period allowing more readers to join without any financial restrictions.
To see more data, click here. And don't forget that now is the time to write and market your books.