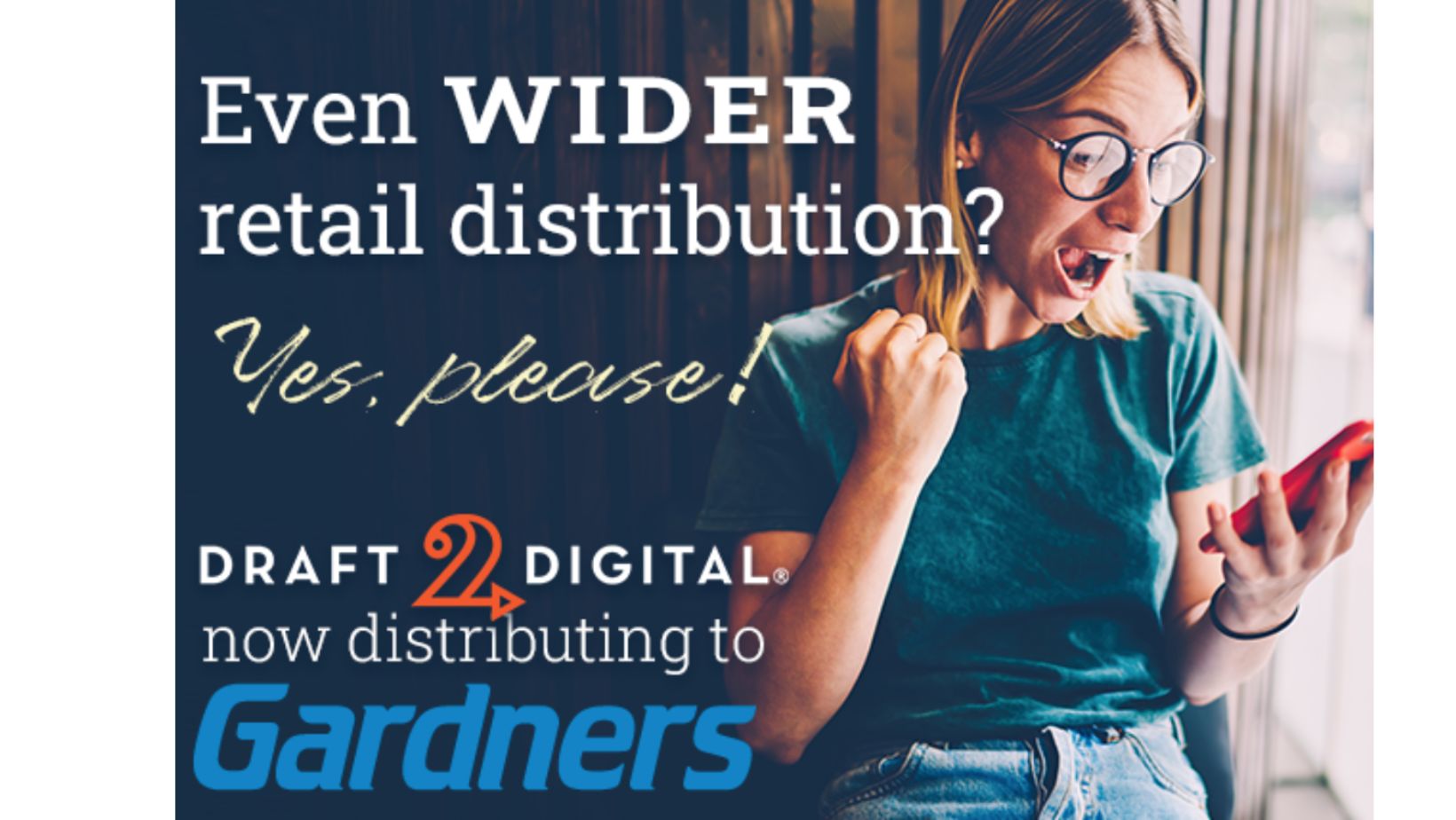 DRAFT2DIGITAL NOW DISTRIBUTES TO GARDNERS
The retail arm of Gardners has just been added to Draft2Digital's global distribution reach.
Gardners is the UK's leading wholesaler of books, they've been around for more than 30 years, and they've been a partner of Smashwords since 2015.
Gardners serves some of the most notable retailers in the UK, including Waterstones—the UK-based retailer operating over 300 stores in the UK and nearby countries—and Hive.co.uk, an online community-facing website that is home to a network of hundreds of independent brick-and-mortar bookstores across the UK.
Basically, Gardners reaches thousands of retailers around the world—which means they can expose your books to potentially millions of readers.|
Getting your books to retailers is one perk, but Gardners takes things further to actively help you reach more readers. The company has a promotions team that offers a variety of options including seasonal, channel, and country specific promotions.
D2D authors and publishers will earn 60% of the after-VAT list price at Gardners-powered book stores, the same terms you earn with our other major retail partners. And never fear—when it comes to international distribution, Draft2Digital will automatically convert your US price into the various currencies of your selected stores and regions, using the currency conversion rate at the time of publishing.
The next time you log into your Draft2Digital account, you will be presented with the option to have your books distributed to Gardners. If you're not ready to dive into more international waters, no worries! You can add any or all of your books at any time from the Ebook Details tab