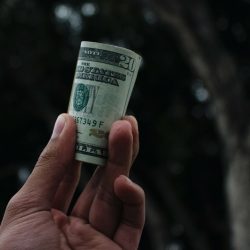 E-BOOK PRICING TRENDS FOR 2017
You've got everything lined up for distributing your book, but there is one (not so) small marketing detail that gives you a headache: the price. The royalty percentages, length, perceived quality, and the prices of other books in your genre are to be considered. What is  best for your book? Is there a way to have massive sales but not sell yourself or  your book (too) cheap? How does genre affect the selling price? Here are some answers we've lined up from self-publishing experts. 
0.99c  or more?
Indie e-books prices will continue to trend in 2017 ranging from  $2.99 to $9.99.  This earns  authors the highest royalty percentage on Amazon  (up to 70% in certain territories, including the US). According to Millcity Press, the most commonly purchased e-books range from $2.99 to $3.99, with $3.99 being the most popular. E-books shorter than 50,000 words are generally expected to be priced under $2.99. Established authors and those writing self-help and business books can charge more for fewer words. Some still believe they get what they pay for, so are willing to pay a higher token price as an indication of quality.
$2.99- the sweet spot for long-term sales
$2.99 is the price Laurence O' Bryan (founder of booksgosocial.com and The Dublin Writers' Conference) recommends setting to ensure long term e-book sales. Non-fiction authors might start at $1.99 and then raise the price to $3.99, unless they already have a power author brand.  Don't hesitate to test different prices and see which one performs best.

Book one cheap, paperback high
If you have published a series, sacrifice the price of the first book in the series at say, $0.99 to hook new readers, and then set each subsequent title in steps of $1.00 more up to  $3.99 for the latest title in the series, recommends justpublishingadvice.com. On the other hand, price your paperback high. Amazon always compares the price of the paperback version with the Kindle version on a book sales page by putting a strikethrough line across the print book price above the Kindle price. It makes it look like a discount.

Lower price and free for higher exposure
If your primary concern is getting your book in front of as many readers as possible, the priority should be getting the price point as low as possible, recommends Publishers' Weekly. Consider platforms like Wattpad and Widbook as  other options for getting readers attention and building a fan base.


In the end, all e-book pricing is an experiment
Says Carol Tice, founder of makealivingwriting.com. To get the best results make sure you set up goals for each e-book, choose the distribution channels wisely, check the e-book prices of the bestselling authors in your genre, know the size of your audience. Also, choose a price that allows you flexibility. If it's super-low, it will make it hard for you to offer special deals.