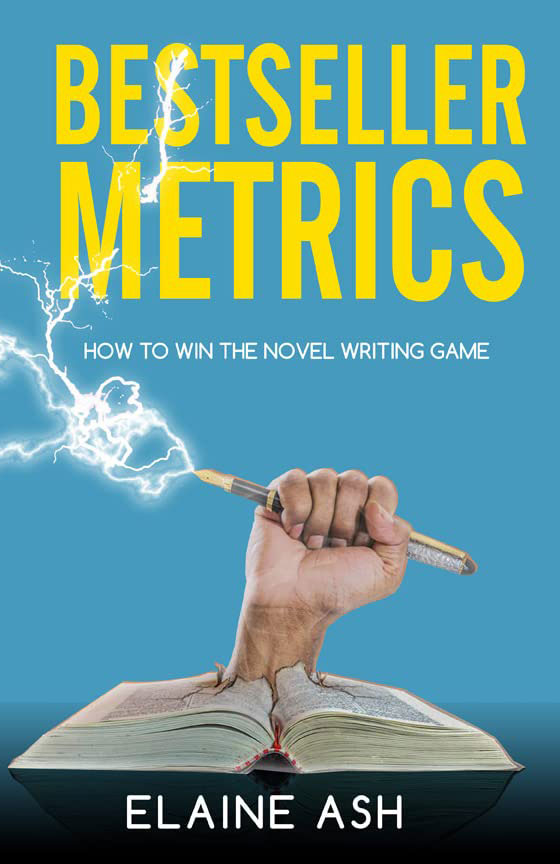 Bestseller Metrics
Category: Writing/Editing
Level: Aspiring, Beginner, Intermediate Authors
What one thing holds back most unpublished manuscripts? Book doctor and editor Elaine Ash believes it's not a lack of sparkling characters or lustrous prose—it's structure!
After working for decades to learn how bestselling scribes like J.K. Rowling, Gillian Flynn and Stephen King structure prize-winning novels, Elaine developed a groundbreaking system to teach it. Structure is what many aspiring authors need to know the most.

This book will show you how such great novels as The Hunger Games, The Big Sleep, The Lincoln Lawyer are structured through characters. New concepts such as character counting and character categorization are introduced, followed by structural elements that underlie virtually all popular entertainment. You'll learn the importance of mindset for fresh, inspired writing and techniques for seeing your work with new eyes.
The book includes test work sheets help evaluate any novel, including unpublished manuscripts needing just a little more polish to get picked up by an agent or publisher.
What people say about this book:
"It's Moneyball for novelists."—Dan Kelly, editing client & 18-yr Warner Bros. veteran
"This is one of the most enlightening books on writing I've read, and I've read a lot of them." —Rochelle Staab, President, Sisters in Crime Los Angeles; Murder in Mind mysteries
"Bestseller Metrics codifies insights that I have been groping toward in the dark for years."—Albert Tucher, Principal Librarian, Newark Public Library