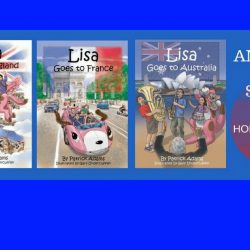 EVERYONE IS CAPABLE OF CONCEIVING A GREAT STORY FOR CHILDREN
Do you have an idea for a children's book, but don't know what to do about it? Patrick Adams, an author of children's books and book architect, reveals the strategy that transformed his book series, "Amazing Lisa" and "Rhythm's World," into a worldwide success. Find out everything you need to know about how to successfully self-publish children's books, from the right number of pages to the best marketing tactics you can use.
What do you enjoy most about writing children's books?
I enjoy the creativity and imagination that I tap into when writing and creating a children's book. Having four kids of my own, I have read them many children's books over the years, and they have always loved them. It would be my honor for my books to be read to kids anywhere in the world, and they get the same kind of enjoyment out of it that my kids did.
How do you plan for a children's book series?
It's a very methodic process. For me, after the concept and characters are fully formed, I like to plan out at least 10 books in advance. I create a story and scene outline for each so that when it's time for the next project, I have a solid foundation to start with.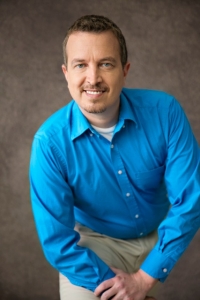 What were the significant challenges in writing the books and how did you overcome them?
The biggest challenge was learning about the industry itself and where and when to actually invest money in creating so that it was a value-add. I spent some money getting help with things early on that I have since taught myself how to do, such as formatting and eBook creation.
How did being a dad help you in the writing process?
It helped immensely, as my kids are the stars of my two children's book series! Their personalities made it easier to write stories and scenes for their characters. Plus, they became de facto editors of my books, helping with the story plots and suggesting additions.
How about people who are not parents? How can they write great children's books?
Even if you aren't a parent, chances are you are an aunt or uncle, or at the very least know some kids. They can also go back to their own childhoods and recall the things about books and stories that they enjoyed. Everyone is capable of conceiving a great and unique story for children.
What's the ideal length of a children's book?
For self-publishing platforms, and generally for children's attention spans, 24-30 pages is about the right length for beginning readers.
Fiction and non-fiction work with beta readers to test and make perfect their books. What did you do for your children's books?
I had children, my own and others, read my stories to tell me their feedback and if they enjoyed all aspects of the story. I trust children to be my beta readers, as they are my audience!
When should an author start to focus on the illustrations? What are the traits of the ideal illustrator, in your opinion?
Before writing the text, you should have an idea of general illustrations you may want. After writing the story, you need to then break that story out to your 20-25 pages, and then completely focus on the illustrations to accompany the text. After the illustrations are created, you can go back to modify your text if needed to ensure full alignment.
What do you do to increase discoverability and sales for your books?
I focus a lot on Social Media platforms and building a very informative website. I have been in the midst of a blitz to try and get on podcasts and do interviews to increase awareness of not only my books, but other writing projects, such as my blogs. I also had a plush toy created for my Amazing Lisa book series that I'm hoping will increase interest in sales for my books.
How can authors use book trailers to boost their sales? How does a compelling book trailer look like?
Book trailers are a fun 60 second long commercial for your book. They are a great social media post, and done creatively enough, can inspire others to seek you out for their help. A trailer should be short and sweet, introducing the characters and teasing the story. It should make the readers WANT to see what happens in your book. I had a reader tell me that she "had to see what happened at the Eiffel Tower in France" after watching my book trailer, and she downloaded the book on Kindle. A sale directly attributed to the book trailer.