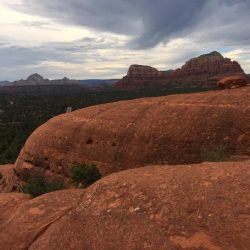 LYNNDA POLLIO: REVIEWS ARE MY FUEL
This year,  Lynnda Pollio, probably the most awarded self-published author in history and our special guest speaker at the Self-Publishing Mastery Summit Online, celebrates her birthday in a very special way. Trusting the Currents, her very first book that won the reader's hearts from across the globe and took by storm the literary competitions, bringing her twelve awards, is on sale on Amazon at only 99 cents. We sat down and talked to Lynnda Pollio about success, inspiration, motivation and her upcoming book.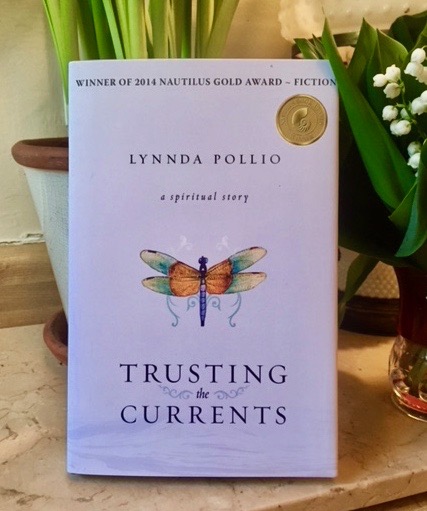 It's been four years since you published Trusting the Currents. How did your relationship with your book evolve in the meantime? Do you ever go back to it and read it?
Trusting the Currents is still an important part of my life. When I first released it,I thought myself a teacher of the book and its many messages. I was intoxicated by the channeling experience. That certainly changed. Now I realize I  was its biggest student. I read this book hundredsof times during the process of writing and publishing in the maddening quest for perfection. So, I've only read it a couple of times over the past four years.

Mostly I use the book as a tool, as I suggest anyone else should once they've read it. If I am having a life question or a bad day, I'll think of a question, open to any page and often I'll find the seed of an answer within that page. Over time, I've also gotten more comfortable with my authorship of the story. I didn't know if the novel was any good when it was first published because it was so unexpected and I had never written anything before.
The entire process of writing and indie-publishing was alien to me and few people I knew would read it in the beginning. But over the past four years, the awards, reviews and incredible emails I get from readers about how it affected them has given me confidence in its quality. I've accepted that it's a good book. Funny how long that took. In fact, I think Trusting the Currentsis just coming out of its shell and into its own in the world. I still can't believe I wrote it. It's the one thing I'm most proud of in my life, for many reasons. It has defined me.
How about Addie Mae's voice? Does she still talk to you every once in a while, or did she ever do it after you finished writing your novel?
No. I don't hear her voice like I did while writing the book. That was a singular, magical experience. In fact, once the first draft was finished, her voice left and I had to edit and self-publish the book without her daily guiding influence. That was a struggle because I had no idea what I was doing and no one to inform me. But I still feel her every once in a while. Not the same as before, just her assuring presence of support, usually when I want to give up on something.
As the book's narrator, she gave me the story and messages and the energetic frequencies embedded in the writing. It was me who spent years of editing and stumbling through the self-publishing process. But that struggle made me knowledgeable and stronger. When I was a child, I would find baby birds who fell out of their nests and care for them until they could fly away.
Once they did, they would never come back to me but if I called to them, they would chirp to let me know they were there. That's how I feel about Addie Mae. Sometimes she'll chirp at me when I call for her, but now it's from a distance.
I know you have a very special relationship with Sedona. How important is the environment for you as a writer?
Trusting the Currents was a singular book that insisted on being birthed, and I was lucky to be chosen by the universe to deliver it. I have always felt more its steward than its writer. I'm sure most authors feel that way about their books, particularly novelists. But I did write it and I honor that hard work. The first draft of Trusting the Currents was written in one long stream of consciousness. I wrote the way I heard her speak, in heavy, southern black dialect. I didn't even know I was writing a book for a year. It was put into chapters much later. I almost go into meditative state when I do first draft writing, so I have to be in a peaceful, solitary environment. I might get words or concepts here and there that spill out, so I always carry a notepad and pen. Inspiration hits at bizarre moments.  Sedona was the energy of Trusting the Currentsbut I don't think it's important for anything else I write. We will see. It's also where Addie Mae first made contact with me.
What motivated you to work on your first novel for 12 years?
Compulsion. I had no choice. Addie Mae started whispering to me and I HAD to write down her words or I became physically uncomfortable. Still, the process was magical when I surrendered, and all sorts of amazing things happened in my life during that time. It took two years to complete the first draft, which was the beautiful part of writing this book.
When I came back from Sedona with it I had to go back to work and "real life." I put the book away and figured that was it. It took another ten years because for a long time I did not take the book seriously. Who was I to write a novel? My family and friends echoed that sentiment. I didn't know at the time I had to publish it, too. A year later, I felt her prodding presence again and off we went. I would edit, work on it, then give up and put it away. I gave up constantly over the years, yet always to return months later with a nagging directive. I couldn't stop myself.
A lot of crazy things happened with Trusting the Currents during these years, too much to go into here, but it was obvious I was being guided to continue despite my defiance. The last time I pulled it out after time away from it was when my mother got very sick and I was forced to live with her and care for her. One night at 2AM, following another relentless day of caregiving, I opened the book on my computer and began what became the final edit of Trusting the Currents. It took another two months to finalize that edit while I cared for my mother. I don't think I would have gone back to it if I wasn't a captive audience. I'd write at night after putting her to bed. When I realized I was finished, a new energy emerged from the pages, and I knew it was finally ready. Then I had to decide what to do with it. I went to the Book Expo in NYC which just happened to be around the same time I finished this final draft. After meeting with publishers, self-publishers and authors (all who told me they were going to self-publish next time), I decided to Indie-publish. I figured no publisher would be interested in a debut novel by an unknown, middle-aged, first-time spiritual writer with no platform. And since one of the messages of the book is self-reliance and having faith in yourself, it seemed the right decision. I made a lot of mistakes along the way but the rest is history.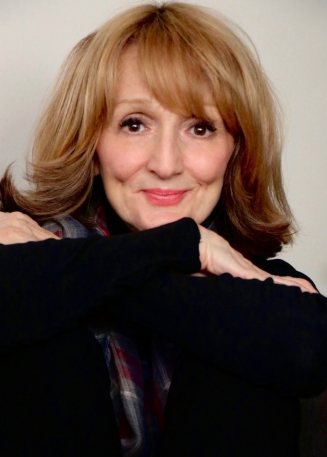 What is your definition of being successful as an author?
Well, with only one book out there, I'm probably not the best qualified to answer that question. And each author has their own definition of success. For me, with Trusting the Currents, it's three things.
First, and most rewarding, is the response the book has gotten from people all over the world who have been touched and transformed by reading it. When someone writes me that they read a passage of the book at their sister's funeral because they felt their sister in its pages, it doesn't get more meaningful than that. Or when it inspires someone to reach out to an estranged mother and heals that wound, that is success.
Secondly, acknowledgement through awards and reviews. These probably shouldn't be as important as they are to me, but I worked hard on Trusting the Currents, mostly in a vacuum. I surrendered so much to its creation that these acknowledgements offer assurance I wasn't completely crazy. It feels successful to have a stranger validate my work.
Thirdly of course, financial success….which I haven't achieved yet. As any indie author knows, even recouping the investment in your book is unusual, so if it actually makes a living for you so you can continue writing, that's a rare level of success in the craft. And, I'm still waiting for that call from Oprah! For other writers with more books, I would think that you keep writing more books and your writing gets better each time. That's got to be an incredible feeling of growth and accomplishment.
So far, Trusting the Currents won twelve awards. How did you make it happen?
I entered book awards. I researched options and choose the ones that made the most sense. Of course, Indie authors are not allowed to enter many book awards, or the most prestigious. But It was my only act of promotion for the first two years of Trusting the Currents'life. My mother had fallen and shattered her femur two weeks after the book came out. Before that I was caring for her following a stroke. It's a testament to the book's inevitability that I was able to get all this done.
I did no pre-launch marketing, as I had no idea how important that was at the time. In self-publishing, ignorance is not bliss. I wish I had known about your site back then! After the launch, I had no time, money or energy to support the book. I entered one book award the first year, the Nautilus Book Awards. That was all I had mental and financial bandwidth for. Miraculously, it won the gold medal in Fiction. The year before, Barbara Kingsolver had won it for Flight Behavior. It gave me something to say besides I was a debut spiritual novelist with a self-published book that's hard to explain.
Trusting the Currentswas now an award winner. It did nothing for sales. I don't think awards really do, but they elevate your "discoverability" and also for me, because I had no idea if the book was any good at that time, it was validation. The next year I entered a bunch of awards and Trusting the Currentswon each I entered, including several gold medals. So that again made a difference, something to talk about.
I think if I had only won one, it would not have meant as much. But when you win several, people begin to take notice. And that gave me hope. And though not a book award, it certainly felt like one when Bookbub selected Trusting the Currentsas a Featured Deal in African American interests. That brought the book to life for months and was the most successful promotion I've had to date.
Do you read all the reviews your readers leave on Amazon? What is the most striking affirmation people made about your book?
YES! Reviews are fuel for me. It connects me to the reader and to the soul of the book. The reviews have been so beautiful and meaningful. I thought when I was writing Trusting the Currentsthat it would never be published. I just had this compulsion to write. Then once I was cajoled to publish by Addie Mae, I didn't think I'd care about reviews. But the good ones are like liquid love and the bad ones help me see other's people's perspectives. As long as they are honest, I am grateful for the time and intention of the reviewer. It's a gift.
Lucky for me, three days after the book came out, even before I had told friends, somehow an Anglican priest in England discovered the book on iTunes and reached out to me about how much he loved it. He gave its first review, sharing that he taught the messages of the story at his church, and comparing my writing to Mary Oliver. Caring for my ill mother, exhausted, that first review was manna from heaven.
What has amazed me most about Trusting the Currentsis its universality. No matter who reads it, regardless of gender, age, religion, nationality, culture, people feel the story is about them, they see themselves in Addie Mae. As Addie Mae shares her story with each reader, she brings them deep into their own story. People from 13 to 94 have read the book. And because of the content, I thought it would primarily be a book for women, but almost half my reviews are from men. I love that! And its given as a gift often, which was always the way I always wanted the book to be shared.
Please, tell us about your upcoming book. Are you going back to Sedona to write it?
I wish. Sedona is my soul home and I never feel more like me than when I am there. Sedona opened its arms to me to write Trusting the Currents. The heart of the book lies there. And all of the nature written about in the story came from my experiences being in that sacred place. But it never lets me stay for long. The Native Americans used Sedona only as a place of worship, and I can see why. I've toyed with ideas about other books but so far, until now, none have grabbed me like Trusting the Currents. Maybe that will never happen again. But just recently I felt the call to write something new. It's simmering in me right now. We will see where it goes. All I have is a working title, small comforts. It's basically a book of essays, messages, information all meant to bring readers small comfort in their lives, to connect them to their souls and each other during turbulent times, to inspire new life when things fail. I've experienced a lot of suffering while I cared for my mother and through others in my life. I've begun to understand its meaning and want to help people needing a light in the storm. At the end of the day, I'm a spiritual writer, so anything I write will hopefully open the reader's heart and help them experience some new truth.
Learn how to write an award-winning book and market it from Lynnda Pollio and other ten successful authors and self-publishing experts, here.