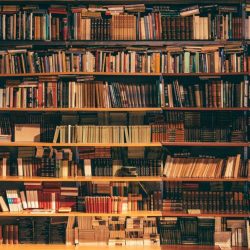 ROBERT YEHLING: SELF-PUBLISHING WILL CONTINUE TO BLOSSOM
One of the significant perks of attending writers' conferences and events is that you get to meet people you wouldn't usually bump into in the street. Although, with Robert Yehling, award-winning author, journalist, poet, and book editor, the odds would be higher at a marathon, or Carlsbad High in Southern California, where he coaches track and cross-country, or the ocean surf.
A sizzling passion for life and love for people turn everything Robert Yehling does into a life-changing experience. As a mentor and educator of writers looking for knowledge and success, an experienced editor capable of polishing a final draft into a diamond sought-after by traditional publishers, a brilliant writer who touches hearts with his poetry, essays, and novels, he inspires, guides, and forges new paths for us to follow.
Another aspect that makes Robert Yehling so unique is his full commitment to supporting other authors achieve success. Through live workshops, seminars, presentations, and books, he's helping authors reach a whole new level in their careers. He also develops marketing and promotions programs that sell their work.
His books, Writes of Life, distinguished with the Independent Publishers Book Award, and The Write Time are a must-read for any aspiring or active author and on top of our list of the best books on writing of all times.
We are proud to announce that, starting May 4th, 2018, Robert Yehling will mentor and support authors through Self-Publishing Mastery as well, as Creative Director and Managing Partner.
In this interview, Robert Yehling talks about his writing and mentoring journey and shares relevant insights on one of the hot topics of the day for authors: self-publishing. You will also learn what kind of a book you need to write to get a traditional publishing deal in 2018.
SPM:  You started your career as a journalist. How did this experience shape your work as a writer and editor?
Robert Yehling:  I started as a newspaper writer quite young (16), so it shaped my writing discipline for life. First, I learned how to write quickly, under deadline – we were a daily newspaper. Now, I can flip that switch when on a book deadline, and get done on time, no matter the deadline, and without getting writer's block. I was reminded of this training when I ghostwrote most of a 975-page book, Blockbusting, for filmmaking icon George Lucas.
Every day felt like deadline writing – for 18 months! Also, at 19, I became an assistant sports editor. This began a second writing career track. Finally, since I was so young and versatile, my editors allowed me to write concert reviews, album reviews, business and news stories, lifestyle features, and human interest profiles, in addition to sports. These areas form the subjects of most of my books today.
 SPM:  How did you know that being a writer is your calling?
RY:  I just started reading very young (about 4), and then writing stories by the time I was 7 or 8. I loved how I felt when writing, and how a story could be written about anything. It was very liberating, feeding my imagination – something that made me fall in love with writing.
SPM: Part of your work is also to help authors polish their books, find agents and publishers, and develop marketing and promotion programs that sell their books. How do you decide to embark on this journey? Why is it important to you to help other authors?
RY:  I've been into mentoring since I was a teenager, working with much older journalists in my capacity as assistant sports editor. When I set up Word Journeys in 1996, I always intended it to be a mixture of providing services, and teaching and mentoring. I derive almost as much joy from guiding a client to the promised land of a book deal, or successful self-published book, as I do from my own successes.
Teaching is in my DNA; my great-grandmother, grandmother, mother, daughter, aunt and cousin are (or were) teachers. To me, it's an intrinsic part of who I am, so when I provide services, I mentor as much as do the work. In the end, I want every writer to be so empowered that they can give the world their very best voice, vision, and stories — that desire impassions me daily.
SPM:  A large percentage of your clients have landed publishing contracts. What are the (secret) ingredients that make a book desirable in the eyes of a publisher, in 2018?
RY:  First, it has to be a fantastic story, unique in some way, written at a high level with a clear and distinct voice.
Second, it has to connect with the market, with readers. The publisher has to see that possibility in order to acquire your book.
Third, you need to have a solid platform — a public presence of some kind, strong social media following, and a plan to engage with and assist the publisher with marketing and promotions. Finally, you need to fit into the publisher's list, giving them a title they feel confident selling. It's a very tall order, but for those who want to receive an outside publishing contract, certainly doable — if you work harder than ever and mind every detail.
Self-published authors can and do succeed wildly
SPM:  Let's talk about self-publishing versus traditional publishing. What are the challenges and opportunities for each route, in your opinion?
RY: Self-publishing makes it possible for us to publish our stories without going through the traditional publishing process. It is a highly respectable choice, bolstered by the fact most book buyers purchase online. In 2017, an estimated 900,000 titles were self-published. For those with good marketing or promotional skills, the willingness to learn on the go, or the funds to hire publicists or marketing experts, self-publishing is a great way. You keep all (or most) of your revenues, rather than the typical 10% to 15% royalties publishers pay.
The biggest challenge is being willing to invest to do it right, and having the determination and stamina to work on promoting and marketing constantly. That's about 80% of the job.
Traditional publishing's opportunities have dwindled in the past 15 to 20 years, due to the consolidation of the industry and loss of many venues. Still, if you have a strong commercial story and the chops to write it, you can earn advances and royalties. Furthermore, a traditional contract typically gets you access to international markets, as publishers try to sell overseas rights (for which you receive royalties as well).
The greatest advantages of traditional publishing over self-publishing are DISTRIBUTION, PRODUCTION, and PRINTING. All three are covered by traditional publishers; you handle these on your own as a self-published author.
If you self-publish, you're running your own brand, your own mini-business.
Self-published authors can and do succeed wildly — like Amazon bestselling children's book author Sherri Fink, who has self-published a half-dozen #1 bestsellers. However, we need to open to finding experts and solutions to these tricky distribution, marketing, production and promotion matters. Which is where selfpublishingmastery.com comes in.
SPM:  From your experience, what would be the top three DOs and DONT's when it comes to self-publishing?
RY: DOs
Realize you will be working all day, every day, to produce, promote and market your book. In many ways, your work BEGINS when the manuscript is finished.
Seek out experts in the field, and a platform like selfpublishingmastery.com, to save yourself hundreds of hours of "learning the hard way." Trust me, it is a hard way if you don't take advantage of the helpful resources. Also, educate yourself in marketing and promotions. Read articles. Ask experts. Ask again. Keep asking.
Have money in the bank before you start. Self-publishing is not free. It typically costs $10,000 to $20,000, once you add up editing, production, website, marketing, promotion, print costs and driving around to your signings.
DONTs
Don't choose self-publishing purely to "throw something up there and make money". You might get away with it on the first book, but your audience will not come back if your book is poorly written, filled with mistakes, or obviously produced quickly.
Don't assume your book, no matter how great, will be sitting on Barnes & Noble shelves worldwide, or other bookstores. As a self-published author, you need to work for every store pick-up – and learn the many other ways of distribution as well.
Don't enter into self-publishing if you're quick to give up. If nothing else, self-publishing is about perseverance, patience, and an iron-tough belief in yourself and your work. Your confidence will sell the book as much as the content will.
SPM:  What do you think self-publishing has in store for authors in the near future?
RY: I think self-publishing will continue to blossom, while traditional publishing continues to dwindle. Self-publishing enables authors to create their own little publishing "empires", and online tools have become so intuitive and easy to work with that, with a good cover designer, editor, layout person and publicity plan, you can succeed wildly. Self-publishing will also blossom because of the ways you can publish now — books, ebooks, audio books, online reading platforms (like Scribd.com), Wattpad, through apps, Flipsnack, teasing your reads through Twitter or Instagram … we have all of this power in our hands.