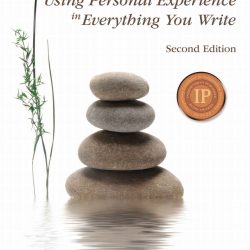 Writes of Life
Robert Yehling's Writes of Life, a winner of the Independent Publishers Book Award, is one of the top books on creative writing of all times. If you are an aspiring author, it will help you start your writing journey on the right foot. If you are already active, it will give a fresh  outlook on the writing craft. Writers at all levels will have AHA moments, and, by applying themselves to doing the exercises listed at the end of each chapter will step up their game.
Twelve Senses. Dreams. Travels. Relationships. Actions. Spirit. Achievements. Your Life. Writes of Life begins where your personal experiences and pen intersect—the starting point for great stories that touch others. This compact book helps you turn your experiences into compelling memoirs, short stories, essays, lyrics, poems, fiction, journaling, and articles of all types.
Drawn from 20 years of teaching workshops,Writes of Lifefeatures more than 50 exercises, input from noted authors, and many ways to turn life's moments into written nuggets.
"I can't put it down. Your book is so rich with advice and insight, I feel that I could spend hours just reflecting on single paragraphs."
—Sharline Chiang, editor, Brown is the New White, 2016 New York Times bestseller
"I've been having problems opening myself up creatively to tell my life stories with full aplomb. Until now. I will remember this as being the day I truly became a writer after years of having written."
—C.G., Tampa, FL
Get your copy here.