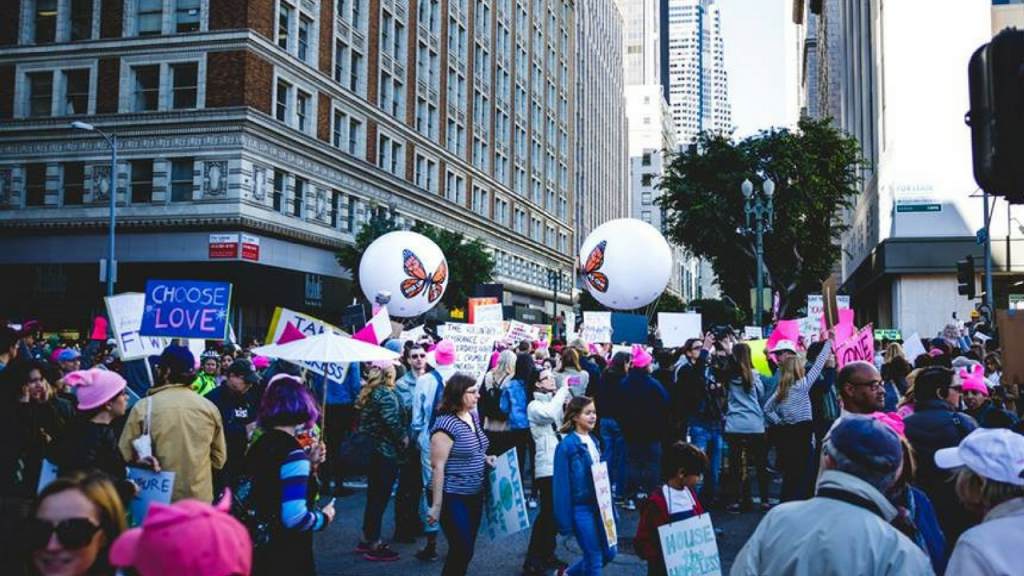 CASE STUDY: HOW TO USE PUBLIC EVENTS TO MARKET YOUR BOOK
Public events and celebrations can be turned into great opportunities for promoting your book. Early the twentieth century, Edward Bernays, the father of public relations, used the Easter Parade in New York to make  women take up smoking by labeling cigarettes as torches of freedom. Of course, other publicists choose to get involved with public events and celebrations to support nobler causes that aim at making positive changes into people's lives. Read on to find out all that you need to know about how to use public events to market your book while bringing your contribution to a cause you believe in.
For Black Chateau Enterprises,  the 2018 Women's March in LA was not only a great opportunity to show their support for a cause they believe in but also to increase visibility for the latest book of one of their clients. The cause supported by the march reflects the theme  of Christina Cigala's new book XX v XY: The Final World War. This poignant novel offers a glimpse of what society faces in light of current sexual harassment accusations and the #MeToo movement. It is a dystopian look at a near- future world where the final war is not fought between nations, but between women and men. It features an uncannily-accurate description of current politics and attitudes, and taps into a zeitgeist we can't ignore.
CAMPAIGN  OVERVIEW
Desiree Duffy, book publicist and founder of Black Château, created a street team to join the Women's March 2018 in Los Angeles. Bobby Goldstein, creator of the book, and author Christina Cigala, are both supporters of the Women's March. It was an appropriate fit for the book XX v XY: The Final World War to have a presence there and support the cause.
Here are a few key elements of the campaign:
Street Team members wore XXvXY t-shirts
Free books were handed out to people interested in reading the book
The Street Team marched with 600,000 people
Social media pictures and videos captured the moment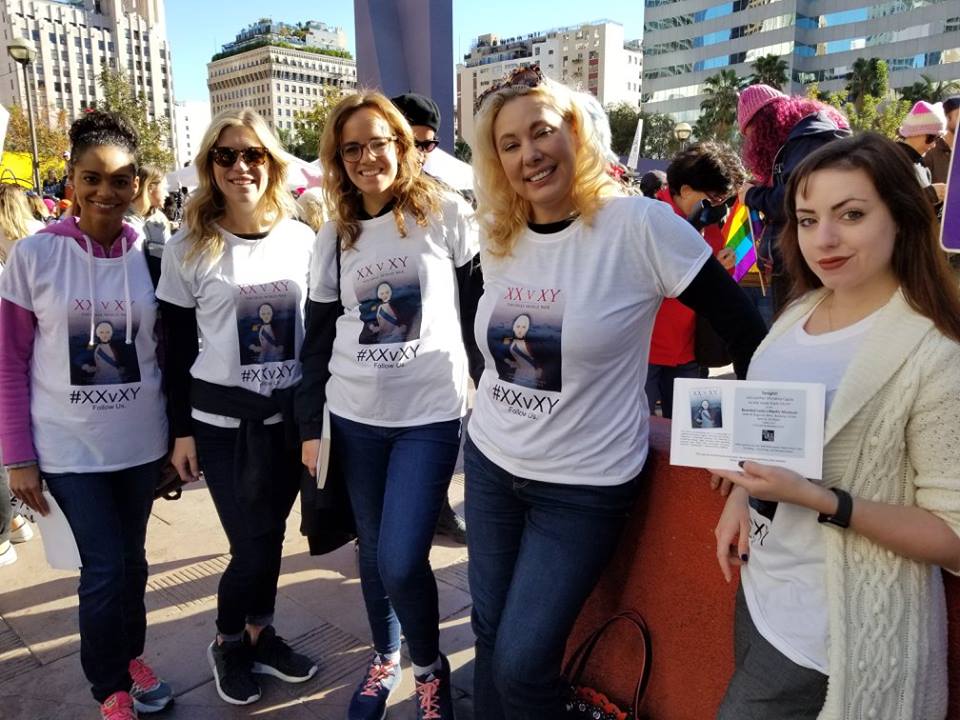 OPPORTUNITIES
Free media coverage. TV, radio, and newspaper reporters cover these events. The odds are high that they will spot you and will want to interview you. With a little luck, you'll end up on a national network. That's  gold
Word of mouth. People will likely talk to their friend about that cool author and their great book they got for free and can't wait to read
Content for your social media channels. You do Facebook and Instagram lives, take lots of pictures, turn this experience into material for articles for your blog or guest blog posts on other websites
Build loyalty. You can invite your fans to join you and militate with you for a cause that all of you support. You can grab a coffee afterward, talk and get to know each other.
New readers. Even people who won't get a free book may become your fans just by interacting with you or noticing the T-shirt branded with the cover of your book.
HOW TO PREPARE
Make sure the public event, march or celebration you want to tie into is closely related to your book and your author mission/vision. As we explained earlier, XX v XY: The Final World War' theme and the Women's March share common values and fight for the same cause
Have everything ready. Although there is no participation fee, you need to set up budget for branding materials(T-shirts, postcards) and books (ideally, signed) that you are going to offer for free.
Know your audience. Put yourself in the shoes of the participants. What is their main concern? What would stir their emotions to tears?
Define your key messages. You're going to talk to people. Therefore, you'd better know what  the key messages you want to convey are. Warning! By all means, avoid being salesy. You must be able, though, to explain what's your book about and what is its connection with the event in one or two sentences.
Author Christina Cigala is speaking on panels and at events in the near future.  On Feb. 24th she will be on the Keynote Panel during the Genre LA Creative Writing Conference. She will also be signing books at the LA Times Festival of Books April 21-22, 2018 in the Black Chateau booth and be a guest on the Women's Voices panel as part of the Wine, Women, Words' participation in the Boca de Oro Literary Festival in Santa Ana, California on March 3, 2018.