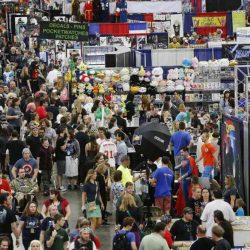 WHY YOU SHOULD APPEAR AT CONS
As an author, you are always seeking places to do book signings and events. You've probably done bookstore signings, maybe a reading at a library, and appeared at book festivals. But what about conventions like Comic-Con and all the various conventions dedicated to pop culture and art? Do you fit in? You bet you do.
Comic-Con, and similar conventions like WonderCon, LA Comic-Con (also known as Stan Lee's Comikaze), and more began as geek fests for those who loved comics and graphic novels. Over the years, these conventions have evolved into pop culture events and pay homage to various franchises that extend far beyond the original idea of comics. Movies, TV shows, cartoons, and books are all part of the mix. People embrace the cosplay culture and dress up as their favorite super heroes and TV characters. Art is displayed. Celebrities attend and do autograph signings and speaking engagements. Workshops and panels target both fans and the entertainment industry. Immersive experiences like zombie mazes give fans something to get excited about.
While genre fiction such as fantasy, sci-fi, YA, dystopian, dark fantasy, and horror tends to be the most popular at conventions,  there is room for a variety of genres. And depending on the convention, your genre may be more in-tune. After all, there are romance conventions, monster conventions, UFO conventions—find the one that relates most to your audience.
There are several ways you can be involved at a con:
Rent a booth and appear on the exhibitor floor,
Partner with a company who has a booth and do a signing at their booth,
Contact the convention organizers and request a time for a signing,
Participate in a panel or workshop,
Do some guerrilla marketing and go as an attendee and hand out bookmarks or flyers.
If you have a publisher, they may already be appearing at conventions. Check with them to see how you can be involved. If you have a publicist or marketing company, they may be able to book opportunities for you.
For example, my company, Black Château, will have a booth at the upcoming LA Comic-Con. Our clients will be invited to do signings; we will promote and sell their books, and possibly book our authors on panels.

Conventions also offer a fantastic opportunity for social media promotion. You can post pictures to Instagram, Facebook, Twitter and other social media. Using convention hashtags and features like Instagram and Facebook Live, you can tap into the community that surrounds a particular convention. Invite people to visit your booth in real time, have fun with video, and be creative.
So, if you are an author looking to expand your visibility, consider tapping into a nearby convention. Not only will it be fun, but it could give you a whole new way to reach your reading audience.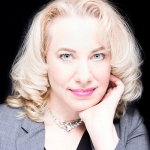 About the author: Desireé Duffy is a marketer, writer, media expert, and Founder of Black Château Enterprises. She chair's AWM SoCal's Advisory Board, and contributes to Equities.com where she writes about technology and digital media.