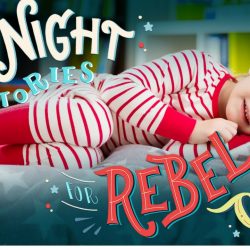 YOU DON'T NEED A PUBLISHER, YOU NEED KICKSTARTER
Amanda Palmer's success story on kickstarter.com (she raised over 1 million $ in one month) made me believe that something similar might happen one day to books. I didn't imagine, though, that it would be so soon. Good Night Stories for Rebel Girls is almost there. 13,454 backers pledged $675,614 to help bring this project to life.  And, on the 6th of September, the project founders announced hitting the 1 million $ jackpot in pre-orders. 
There are three main keys to such a success The first one, creating a great, irresistible  book. Everything, from the content to the presentation, has to swipe the potential readers off their feet.
The second one, build a great an honest relationship with your followers. Keep in touch. Appreciate them.  Make them feel how important they are for you. After all, what would we be without our audience?
The third one, don't be afraid to ask.  A crowdfunding campaign is not about begging, but about asking for support. About giving people the chance to help you to offer them something wonderful. Something that will make their life better or funnier or brighter. If are relunctant to ask, we recommend you Amanda's Palmer book, The Art Of Asking. Your perspective will change. Ours dis after reading it.
Find out why The Guardian labeled Kickstarter one of the biggest powers in publishing here.