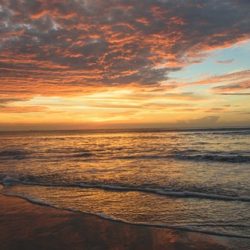 AUTHOR MARK J. ROSE RELEASES THE THIRD BOOK OF THE MATT MILLER IN THE COLONIES SERIES, VIRGINIAN
Author Mark J. Rose releases Virginian, the third book in the Matt Miller in the Colonies series. The historical time-travel novel will be available on May 31, 2019.
Virginian is the continuation of Journeyman and Prophet, the first two books in the series. Set in Colonial America, Matt Miller is a 21st-century scientist thriving in the New World, but the American Revolution looms just around the corner.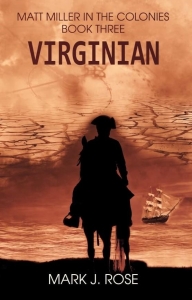 In this third book, Matt Miller has achieved success beyond his wildest dreams. He has become a wealthy businessman and politician, with a beautiful wife and family. When a prominent British leader mysteriously disappears, Ben Franklin summons Matt to London to help investigate the involvement of Patrick Ferguson, a man whose ambitions are to change the future. Unknown to them all, another time traveler, with separate motivations, will join them in a struggle across two continents to change the destiny of Western Civilization.
Rose says, "I'm proud of the third installment in the Matt Miller story. I hope readers have enjoyed Matt's journey as much as I have! Matt's adventures will continue in the fourth book, Architect, to be released in 2020."
Mark J. Rose is a scientist, author, and screenwriter. He holds a doctorate in pharmaceutical chemistry and is the director of research and development at a major biotech company. He is fascinated with exploring the intersection of man's basic humanity with the challenges of a rapidly changing technological world. Working primarily in the science fiction and thriller genres, all his writing deals with some aspect of the interaction of technology, science, and society.