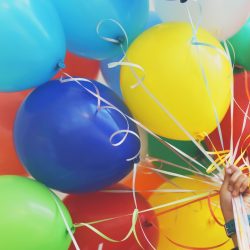 ANNOUNCING THE WINNERS OF THE ANNUAL BOOK PUBLICISTS OF SOUTHERN CALIFORNIA AWARDS
Black Château congratulates seven of its authors, plus all the winners, of the 24th Annual Book Publicists of Southern California (BPSC) Awards. The evening dinner event happens at the Sportsmen's Lodge in Studio City, California, on Thursday, October 11th, 2018.
The event promises to honor an array of 20 authors and publishing professionals. The award is named after Irwin Zucker, a legend in the book publicity and promotions industry, and founder of the BPSC.
Zucker says, "We're so excited for the 24th annual awards. It's always a great time filled with familiar and new faces. We welcome everyone to come celebrate the best and most-talented writers in Southern California!"
Honorees include:
Best Dystopian Novel:
Christina Cigala, author of XX v XY: The Final World War
Bobby Goldstein, creator of XX v XY: The Final World War
Best Romantic Comedy:
Laurie Finkelstein, Next Therapist Please
Best Speculative Fiction
Laurel Anne Hill, The Engine Woman's Light
Best Empowerment Book Series
Raye Mitchell, Life Above Average
Best Science Fiction Series
Mark J. Rose, Matt Miller in the Colonies
Best Graphic Novel
D. Lynn Smith, Gates of Midnight: Enemy of the Gate
To see the full list of winners and for ticket and event information, visit the website for the Book Publicists of Southern California.
Starting October 12, Self-Publishing Mastery will publish a series of exclusive interviews with the award-winning authors Mark. J Rose, Raye Mitchell, Laurel Anne Hill, Laurie Finkelstein, and Christina Cigala. We kindly thank Black Chateau Enterprises for facilitating this amazing series of articles. Stay tuned!