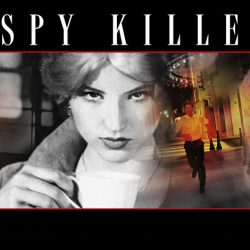 AUTHOR SERVICES, INC. AND GALAXY PRESS PRESENT 10TH ANNIVERSARY CELEBRATION OF STORIES FROM THE GOLDEN AGE
It's time to rollout the Red Carpet as Author Services, Inc. and Galaxy Press present the 10th Anniversary Celebration of Stories From The Golden Age, representing 80 books and audiobooks (2008-2018) of 153 short stories written in the genres of Science Fiction, Fantasy, Mystery, Westerns and Action Adventure.  To date, 2.7 million copies of the books, with stories set in the 1930s and 1940s, have been sold.
The event, which is open to the general public, will be held in the L. Ron Hubbard Theatre, 7051 Hollywood Boulevard (at Sycamore Street), Hollywood, CA on Saturday, October 6, 2018, kicking off at 7:00 p.m. with Red Carpet Arrivals, followed by a live theatre presentation of "Spy Killer," a mystery pulp noir story from 1936, featuring renowned voice talent and a music opening commencing at 7:30 p.m., after which, there will be a lavish After Party featuring the unveiling of a three and half foot custom-made cake designed by Cake and Arts for the occasion.

John Goodwin, President of Galaxy Press said, "In keeping with the theme of the short story, 'Spy Killer,' the event will be 1940s attire optional. The cast of 'Spy Killer' will include:  R.F. Daley, Jim Meskimen, Rajia Baroudi, Marcus Coloma and Rongsong Cai.  The show will be opened with a music performance by actress, Victoria Summer, who is best known for playing the role of Julie Andrews in the Disney movie 'Saving Mr. Banks.'"
Other celebrities and VIPS who will be in attendance at the event include:  Phil Proctor, Kelly Johnson, Hank Garrett, Travis Oates, Hubert Laws, Charles Gideon Davis, Larrs Jackson, Tamra Meskimen, Noelle North, Jeffery Patterson, Tim Powers, Rob Prior, Smooth Blend consisting of Sisu Raiken, Colleen McNamara and Nancy Daley, Jimmy Weldon and Michael Yurchak.

Tickets are $15 per person and may be purchased by calling Author Services, Inc. at 323-466-3310, or online at:  www.galaxypress.com/event/theatre-show-spy-killer/
www.theatermania.com/shows/los-angeles-theater/spy-killer_326256
www.eventbrite.com/e/spy-killer-tickets-50295132094?aff=ebdssbdestsearch
Free Parking will be available in the Author Services, Inc. garage, which can be accessed from Sycamore Avenue.  For more information about Stories From The Golden Age, please visit www.galaxypress.com.
If you are a self-publish author or a self-publishing professional, please send your press release at contact [at] selfpublishingmastery.com.