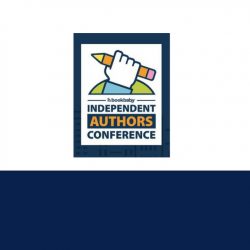 BOOK BABY FIRST INDIE AUTHORS CONFERENCE TO LAUNCH ON FRIDAY, NOVEMBER 3
BookBaby is launching the first-ever 2017 BookBaby Independent Authors Conference. On November 3-5, 2017, independent authors from across the world will meet in the cradle of America's book business, downtown Philadelphia, to learn about the publishing process, from first manuscript page to final marketing push.
The conference is focusing first and foremost on actionable advice that authors can implement the second they leave the workshop or panel. Sessions will address crowdfunding and other ways to finance your book project, how to craft a spot-on blurb, how to market online, how to find and use book reviews, and how to figure out who exactly a book's audience might be. Self-published New York Times bestselling authors will discuss their journeys, and industry veterans will give writing and marketing advice, gleaned from decades in the business.
"Often, a meetup or conference can focus on pathways to traditional publishing deals, or on abstract, state-of-the-industry issues," says Steven Spatz, BookBaby CEO. "We want authors to come away empowered, connected, and excited to try new approaches to building a meaningful career as an independent author."
The event include keynote addresses from 20 successful self-published authors and industry leaders, over 20 constructive workshops and panels focused on publishing and marketing for independent authors and small publishers and open discussions with real publishing experts ready to answer author questions.  Joel Friedlander and Carolyn Howard-Johnson are among the speakers.
"The indie market is a global phenomenon, and it's growing by leaps and bounds year over year," says Spatz. "It's shaping traditional publishing, while offering a real alternative for writers who want to do things their way."
Independent authors can purchase their tickets here: sites.grenadine.co/sites/rps/en/bookbaby