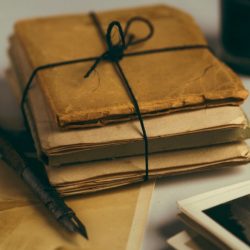 WITH A LITTLE HELP FROM MY FRIENDS
What fun it is to have my husband with a published book. Now I get to drag him along to my events without guilt. Mind you, it's not his first. The first was the same book published in China in simplified Chinese and it wasn't even available on Amazon US so there was no reason to con him into any marketing on these shores. But now it's in English…well,…
Our first big event was the Great Los Angeles Writers Conference. I'm speaking but for him I'm billing the event as a marketing learning event. Ahem! Then we did Book 'Em in North Carolina by P.M. Terrell. By then he knew what we was doing. I presented and showed some of my books in the "Author Help" section. He displayed his book along with some great professionally produced sell sheets and lots of signs including one that offered a special price on his What Foreigners Need to Know about America from A to Z.
My point is, that book fairs can be used for all kinds of marketing purposes. I'll take along some of my poetry chapbooks but I'm really there to help other authors. The sales tables at some book fairs are free. Sometimes you only need pay a percentage of what you sell—much like bookstores, though this is a donation, not a fee. And some fairs charge quite high prices for tables or booths. I advise authors to skip that kind of a set up and find an writers' organization who takes a booth and rents out display space and signing time at a reasonable price.
I suggest that authors take along help when they do events in The Frugal Book Promoter. Friends, yes. But husbands work, too.  We can put a good, enthusiastic, chatty person to work in so many ways. They can talk to people when the author is otherwise occupied (Potty break? Gulping down some protein? Talking to a reporter?) The real advantage is that your helper may be less shy about recommending your book than you are. They can hand out fliers or free CDs (read more about some of these freebies that actually work in The Frugal Book Promoter . They can run get you a Coke. They can help you haul heavy stuff. They can tell you if you have lipstick on your teeth. Most of all, they can make an event more fun.
And if the book fair is out of town, your friend (or spouse) makes a wonderful traveling partner. I believe in staying one additional day to explore the region I'm visiting. After all, it won't be long be long before I'll have new readers in that area.
Book fairs (and other marketing) is always more about readers than sales. And that is the most important advice in this post. When you consider your readers and the joy you get from writing first, your audience senses it. That assures your success.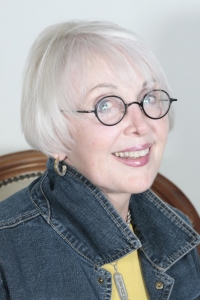 About the author: Carolyn Howard-Johnson brings her experience as a publicist, journalist, marketer, and retailer to the advice she gives in her HowToDoItFrugally Series of books for writers and the many classes she taught for nearly a decade as instructor for UCLA Extension's world-renown Writers' Program. All her books for writers are multi award winners including the first edition of The Frugal Book Promoter. TheFrugal Editor, now in its second edition, won awards from USA Book News, Readers' Views Literary Award, the marketing award from Next Generation Indie Books and others including the coveted Irwin award. The recently released How to Get Great Book Reviews Frugally and Ethically: The ins and outs of using free reviews to build and sustain a writing career is the third in her series