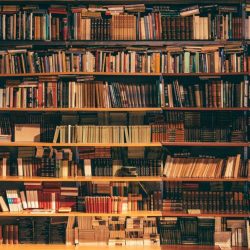 DRAFT2 DIGITAL EXPANDS ITS LIBRARY DISTRIBUTION
Libraries are a growing opportunity for indie authors. And you won't get into libraries by going Amazon exclusive. You need to list your books on other ebook distribution platforms, too. In an announcement made today, Draft2Digital makes public the addition of Baker & Taylor as a part of their growing library distribution strategy.
Previously, with the addition of OverDrive and bibliotheca, Draft2Digital increased authors' reach to around 40K libraries in 70+ countries. According to the platform's representatives, over the past six months, Draft2Digital authors have seen a 133% growth in library revenue.
Baker & Taylor is the world's largest distributor of digital and print books worldwide, to thousands of libraries, publishers, and retailers. As a library distribution partner, Baker & Taylor will further enhance D2D's reach into public libraries around the world. This improves indie author reach to the estimated 1.5 billion patrons who visit libraries each year!
How to add Baker & Taylor to your book distribution channels
If you don't have a Draft2Digital account, create one.
You do have a Draft2Digital account, The next time you log into your Draft2Digital account you'll be prompted to add Baker & Taylor library distribution. You can opt all of your books in at once, or wait to add specific books from you're My Books page.