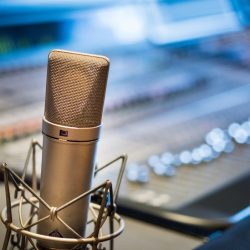 THE BOOKS THAT MAKE YOU, A RADIO SHOW YOU DON'T WANT TO MISS
The Books That Make You, the hottest newest radio show for authors about authors premiered on MyStar95.com on October 1st. Hosted by Desireé Duffy, an acclaimed novelist herself, the program airs on Sunday nights at 8pm and 11pm EST. Tune in for fun and thought-provoking conversations with entertaining guests. Explore a variety of new books and get into the nitty gritty of literature.
The Books That Make You is  a radio show for book lovers, writers, readers, and everyone that enjoys a lively discussion. Each show will feature an author with an unique topic and book. Explore a variety of new books as we get into the nitty gritty of literature. We discussed with the show team, about the story about this amazing radio show and why radio show are such a powerful book marketing tool.
SPM: What is the story behind your radio show?
The Books That Make You: We created the Books That Make You Radio show as a way to support authors. We hope to connect writers with readers in a program designed to be fun, entertaining and engaging. Host Desiree Duffy has an extensive background in radio, she started her career as a radio DJ and has had a passion for radio ever since!
SPM: What type of authors are you looking for to be guests on your show?
TBTMY: We are looking for authors who want to share their story and endeavor.  We know authors pour their heart and soul into their work and we want to share that with listeners.
SPM: Why should authors tune in to your radio show?
TBTMY The Books That Make You radio show is a great program for authors to hear other authors stories, inspirations and the process of writing. Authors can commensurate and relate to our guests. Authors may also hear helpful tips, ideas, and thoughts to help with their own projects.
SPM: How does the radio show and the online platform complement each other?
TBTMY: Our website is designed to support and promote authors and their books. Much like the radio show, we focus on telling the stories behind books and hope to get our audience excited for new releases.  Many of the authors featured on our site will also be guests on our radio program.
SPM: Why is radio still a powerful promotion channel for authors?
TBTMY: Radio is a great avenue for authors to tell their story. It is vital for authors to reach potential readers in imaginative ways to set themselves apart. Radio helps give an author an avenue to allow an audience to hear their  voice, relate to their stories, and laugh along with them. Partnering with MyStar95.com is a great fit as our philosophies are so aligned. We consider it an honor to be part of their stellar programming.
If you want to be featured on The Books That  Make You radio show, click here to contact the team.
*********************
Have you been a guest on radio shows for and about authors? If yes, please share your experience and recommendations in a comment below. Would you like to start your own podcast? Then check out this online course on how to create a podcast that sells books!