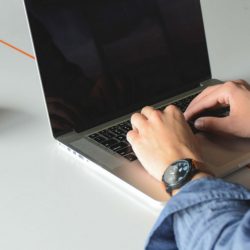 FIVE BOOK MARKETING TIPS TO SELL MORE BOOKS
Book marketing is everything. With so many choices that the average buyer is flooded with, the product that can grab attention and persuade the consumer gets all the edge. Even in terms of a book, of course, it is important that your book is well written and articulate, but that does not necessarily garner sales. A good book can get you only so far; after that, the book marketing strategies take over. Give your book the edge and utilize some of these tried and tested strategies.
1. Price It Right
Although it may garner you enough sales by keeping your book "free" for a few days, such a strategy is not helpful to authors in the long run. Therefore, the first step for you is not to sell the book, but decide at what price the sale is to be made. Here in lies your marketing tactics, your ability to think like your reader. Pricing the book at a really low price might make the reader think about whether the content of the book is any good. However, a really high price might drive away your readers if you are not an extremely established name or if you do not yet have a large fan base. Therefore, it would be a good idea to price the book somewhere in the middle. You could do that by comparing prices of similar books and then setting a price for yourself.
2.  Fine Tune Your Social Media
In this day and age, visibility is all that matters. One place that offers this in abundance is social media, provided you use it right. It is important to post regularly and cleverly relevant content on your accounts. It is important to engage your readers, for that you could have announcements such as a VIP reader group or book signing on your accounts so that your fans feel acknowledged and special. Be sure to have visual content as well in the form of pictures of cover pages, trailers of bonus content and much more on your accounts. Be shrewd in your selection of the social media platforms by understanding your reader base. Revamp your social media and try to stay focused on a few accounts rather than post average content all over the internet.
 3. Update your email signature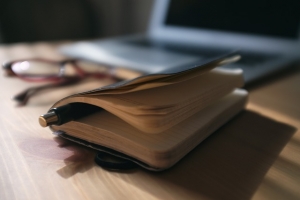 Another interesting technique that you could use to expand not just your visibility but specifically of your book is having a link to your book in your email signature. This makes your book readily available to anyone in your email contact list. It also gives you a chance to share your work with email recipients who may be interested in your work. You could also have a link to your website if you have one, or even your social media accounts. However, remember that advertisement of this kind needs to subtle. Keep it simple and don't overwhelm your readers with too much information in the signature.
 4. Utilize Amazon's marketing tools
An excellent way to sell more books is to expand the medium through which readers can access your writing. One way to do that is to venture into eBooks. Amazon has some fantastic marketing tools that you can utilize to your advantage. For example, should you be invited into one of their promotional campaigns, do participate! You could also try for "free" giveaways and other exciting incentives for your readers to accelerate your sales. It is important not to get too stressed while figuring out which marketing tool to exploit. Stay alert and focused while listening to instrumental music, which can help you get back on track in deciding your next step.
 5. Get Creative!
Some other inventive ways for you to make more sales on your book is to do book tie ups, potentially with bookstores located in cities where your book is set. It is also important to have excellent promotional content for your book; what you say about your book matters much more than what is actually inside it. In your product description, use your accomplishments, bestseller category listings on Amazon, or any other endorsement blurbs you can find  to garner maximum attention. Have a distinguishable and personal "brand" for your book that sets it apart from other books, then use that in everything you do ranging from blog posts to website themes to promotional copies. It helps to help your readers identify with your brand giving you a larger fan base, meaning potentially more sales!
About the author: Emily Johnson is your go-to gal for everything symphonic and musical. Harboring a relentless passion for unique musical creations, she views the world as a photograph of rhythms and beats. Visit Loud Beats for discovering some sweet melodies!