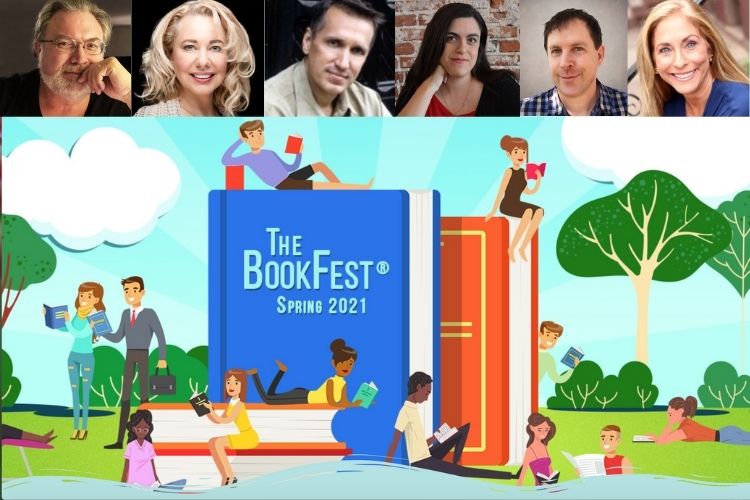 James Rollins Gives A Workshop at The Book Fest Spring 2021 Edition
New York Times bestselling authors Jonathan Maberry and James Rollins are two of the headliners of The BookFest Spring 2021 edition happening in April. Free to attend, the programming will engage with those who love to read on Saturday the 17th, and then lean over to those who love to write on Sunday the 18th.
Attendees can look forward to a conversation with New York Times bestselling author Jonathan Maberry and a workshop with W. Craig Reed and New York Times bestselling author James Rollins. Writers will be mostly interested in the panels presented by the Independent Writers of Southern California (IWOSC), the Women's National Book Association's Los Angeles Chapter (WNBA-LA) and the Writers & Publishers Network (W&PN).
The Sunday, April 18, 2021 programming is geared toward writers. Listed in Pacific Time, the programming includes:
9:00am – A Conversation with Jonathan Maberry: Being a Prolific Writer
10:00am – How to Work Successfully with a Freelance Editor
11:00am – Sharing Your Story: The Secret Ingredient in Your Memoir Is You
Noon – PR Pro Tips for Powerful Book Promotions
1:00pm – The Science of Storytelling: How to Use Science, Structure and Sizzle to Create a Bestselling Novel or Non-Fiction Book
2:00pm – Goodreads 101: What Every Writer Needs to Know
3:00pm – A Conversation with Mark Coker from Smashwords
4:00pm to 6:00pm – Ask the Industry Experts Anything: A Live Q&A for Writers of Every Level
People are encouraged to register for email updates on the website to stay informed, and to receive exclusive offers like The BookFest Virtual Gift Bag.
Founder of The BookFest, Desireé Duffy, says, "We're proud to present the third BookFest. In just a year our world has changed so much due to social distancing, but I am glad that we're an agile team and able to produce this vital platform for the literary world. The BookFest Spring 2021 is going to be another fantastic bookish adventure and I invite everyone to join us from wherever they are in the world."
A fan-favorite, the Big Bundle of Books Giveaway presented by Books That Make You returns, as well as reimagined Live Ask an Author Chats.
Attendees of The Book Fest Spring 2021 edition can also browse "Virtual Booths", which are pages for BookFest partners, designed to be a substitute for a physical booth one might find at a festival. There is also a "Books Page" showcasing books from participants. The BookFest organizers encourage attendees to browse books and support the authors and partners who help bring this free-to-attend event to attendees around the globe.
The BookFest is presented by The Greater Los Angeles Writers Society, an organization for writers in Southern California and beyond, and by Books That Make You, a bookish brand for bibliophiles.