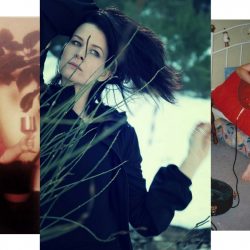 JESSICA BELL: DON'T BE AFRAID TO WEAR YOUR HEART ON YOUR SLEEVE
Jessica Bell certainly is the fabulous child of self-publishing. She's got it all: the talent, the determination, the looks, the youth. This rock star turned into an award-winning novelist, poet, graphic designer and self-publishing expert will launch her new book, Dear Reflection: I Never Meant to be a Rebel (A Memoir) on May 1st. In this exclusive interview, Jessica Bell acts her talk, wearing her heart on her sleeve, and also gives valuable insights on writing and promoting a memoir.
You are a young woman. Why a memoir already?
I feel that a person has the potential to write many memoirs. Memoir is much narrower in focus than autobiography, so I was able to focus on specific themes and hone in on my experiences related to those themes only. I already have ideas for two more memoirs related to completely different things in my life:
1) The building of my career as a writer and entrepreneur beginning 2005.
2) The (rather humorous and quite devastating) story of running the café-bar in Ithaca, Greece.
You have a close relationship with your mom. What's her part in the process of writing and publishing this book?I wouldn't have published this book if she hadn't given me permission to. There is a lot of content related to my mother's iatrogenic illness and how her symptoms affected me and others around her. I initially wrote the memoir without the aim to publish, and promised my mother that if I did want to publish, that she would be the first to see it, and make the final decision on whether she could handle revealing so much of her personal life to the public. Thankfully, she was totally fine with it and extremely supportive.
When I met you in Dublin last year, I couldn't see "the alcohol, the rape, the depression." I saw a beautiful and talented young woman and self-publishing professional. How did exorcise your demons?
There are multiple facets to my personality, and I don't think I'm alone in that. When it comes to my career, I'm very driven and confident, and I take pride in being a professional. However, there will always be a part of me that gets suppressed depending on the circumstances. I think that many creative types suffer from non-clinical depression, and they all deal with it in their own way. My way of dealing with it is to pretend it's not there when it might jeopardize my career. Some might call that 'pretending'. I call it 'being me.' Because it is me. I'm a woman of many layers, and sometimes layers need to come on and off to suit the weather.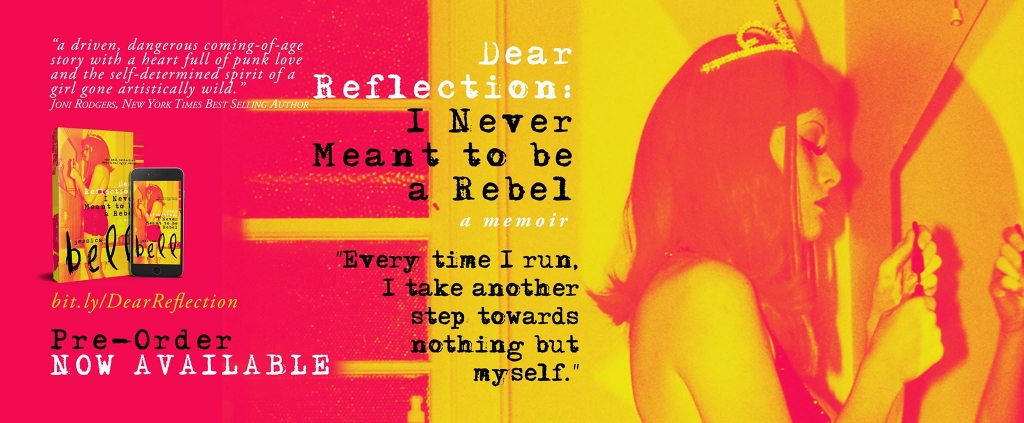 Many authors shy away from marketing. How do you juggle with your personalities- the musician, the writer, the book cover designer, the self-publishing expert, the businesswoman?
If anyone has an answer to this question, please let me know. I still haven't figured it out. I do what I can, when I can, and when I feel like it. That's probably not the best way to do things, but I find that it helps me tame the stress by taking a somewhat 'easygoing' approach. At the end of the day, it's not going to be the end of the world if something doesn't get done. As long as I'm happy and healthy, that's really all that matters.
What do these different personalities of yours they have in common?
They are all driven by the desire to create new things and help others create new things.
You are a sought-after book cover designer. How did it feel to design your own book cover?
Amazing! And it was absolute fate to find that photograph of myself, at the last minute, too. I discovered it in one my old photo albums while I was gathering photos for my social media promo. I really didn't plan it.  (You can go on Facebook and search for #DearReflectionFlashback to see my promo efforts so far.)
Why did you choose to use preorders for your book?
It's the first time I've ever done this. I decided I wanted to try to get some reviews into mainstream print media, and in order to do this, I needed a three-month lead time.
Your readers can get daily doses of the "accidental rebel" on your Facebook page. I think this is a brilliant marketing idea. What other promotional tools do you use this time?
Firstly I have one landing page where all information is available: bit.ly/DearReflection
I'm using three PR companies:
UK: Cameron Publicity & Marketing
US: Ascot Media
AUS: Noble Words
I've had a book trailer made.
I have a photo and audio gallery on my website.
I've solicited advanced reviews through my personal newsletter. I've sent out around 20 paperbacks and 20 eBooks to general readers.
You'll notice I'm also using bit.ly links. This is so that I can keep track of who is clicking, and from where the clicks are coming from. I may be able to use that information down the line for paid advertising.
All the multimedia links at the back of the book that are related to my memoir are also bit.ly links. I suppose you could also call this marketing in a way, as it entices people to check out my music.
I'll also run a Goodreads Giveaway soon. But only for one copy. I find that doing one at a time gets you more exposure and a smaller dent in the bank account.
What do you feel of literary awards? How important are they for an author's career and why?
Interesting you say that. I've just today written on my to-do list to look for awards to enter Dear Reflection into. I really don't know how important they are to an author's career in this day and age. I have heard, time and time again, that winning awards doesn't do much for boosting sales. But they are definitely important for an author's ego. And stroking one's ego can only encourage the creation of more and more great work. And more and more great work means more books. And that means more sales, yes?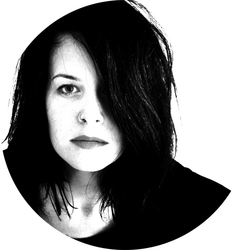 Are you going to register your memoir to the Kindle Book Awards? Why?
I've already entered it. My novel, White Lady, made it to Finalist in the 2015 Awards, so I figure this will have an even better chance. I do believe it's my best work to date. But I think every author thinks their latest work is their best work, so that may not be saying much.
Why? To stroke my ego, of course. Ha!
What is mandatory and specific for a memoir in terms of the writing craft?
What I discovered after having a professional editor read my manuscript was that many details were lacking. Because I knew my life so well, I didn't have the same need, or instinct rather, to explore every fine detail like I so easily do when writing fiction. When writing fiction, I am completely immersed in the details, and aware that every element counts towards creating a believable story for the reader. I am aware of this because, as I am writing, I am also creating those details for myself. When writing memoir, those details already exist. It's therefore so easy to forget—or not even realize—that those details aren't apparent to your reader in the same way that they are to the writer. The effort it took to dig out, and describe those fine details, I found, was the biggest hurdle for me. I felt like I was constantly repeating myself, when in fact, I wasn't at all. So those who are writing memoir, I'd say: Remember to 'show, not tell'. It's just as important, if not more, than in fiction.
What are the key elements in promoting a memoir?
I think you need to be willing to reveal a lot of your personal life when promoting a memoir. It's not enough to just have the content in the book. You need more content that is going to entice readers, and show them that they will find something in your memoir that they can relate to.
Also:
Be honest.
Don't make things up about yourself.
Don't be scared to wear your heart on your sleeve.
And own who you are with pride.