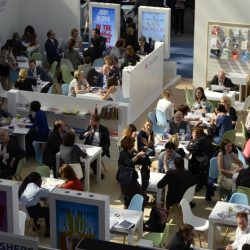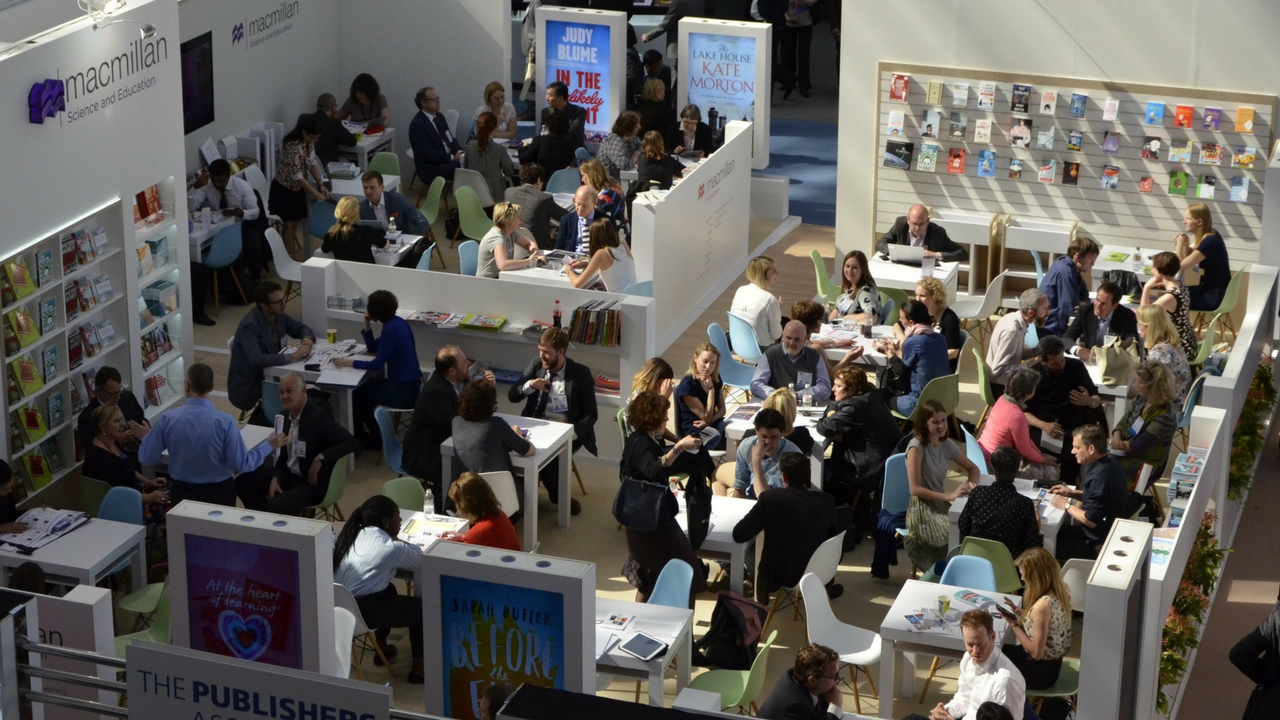 HOW THE LONDON BOOK FAIR CHANGED MY LIFE AND COULD CHANGE YOURS
The British converted me to rock music when I was in high-school. It took another British to convert me to self-publishing. At the London Book Fair, in 2015, I became a believer in self-publishing.
The London Book Fair changed my life. Twice. The first time, in 2012,  it turned me into a (traditionally) published author. The second time, in 2015, I interviewed Brian May from Queen. Yes, I stood next to the man himself and asked him questions for three minutes. Wait, there's more to it.
Meeting this living music legend was as inspiring as hearing Mark Dawson talk about his success story. Of course, Mark Dawson's yearly $450, 000 income  from books published on Amazon mattered. And so did C.J. Lyons' story about her "media empire." Artsy at heart, but with a highly active left brain trained in advertising agencies, I was thrilled to find out that indie authors can build not only great novels but also great businesses.
Alternative financing methods for books, such as crowdfunding, or innovative distribution platforms such as Open Books,  where the readers decide how much they want to pay, put the act of writing and publishing a book into a new perspective. With a change in paradigm, books are no longer something we create in the solitude of our quiet rooms. But a collective effort where beta readers play a major part.
Yet the main revelation was about reach, cooperation, and creativity.
          Amazon + Internet + 1/2 billion English speakers worldwide  =  global market
Think about it! There are over 500,000,000 potential readers for your book out there. Add those who will read your work in translation. All that you need to reach them is talent, a brilliant idea, motivation, a positive mindset, focus, a computer, and  good Internet connection.
Websites such as fiverr.com allow you to find the service providers you need, including translators, at an affordable price. Bookstores or writing festivals abroad are nowadays just a click away. Authors from different countries and continents are joining forces to help each other grow their readership. The audience supports their favorite artists to offer them great pieces of art. Amanda Palmer's story speaks for itself.
And when it comes to creativity, the sky is the limit. As an indie author, there's nothing you can't do just because your publisher won't allow it. I know many of you struggle with marketing and promotion. But no one knows your book and your characters better than you do. No one can be more convincing and tell your story better than you. You have the power and freedom to create worlds.
The London Book Fair changed my life. It made me go further, beyond limitations – both geographical and mental.  Since then, I've been living in a world without boundaries, where people support each other.
The London Book Fair 2017 opens March 14. Please, do yourself a favour: don't miss it!
A.G. Billig is a best-selling author, digital entrepreneur, and PR expert. She started writing fiction when she was eight. Her first book, a short stories collection, was traditionally published in 2012.
She believes that connecting with people and reaching global audiences through the Internet are the highlights of being an indie author in the 21st century.